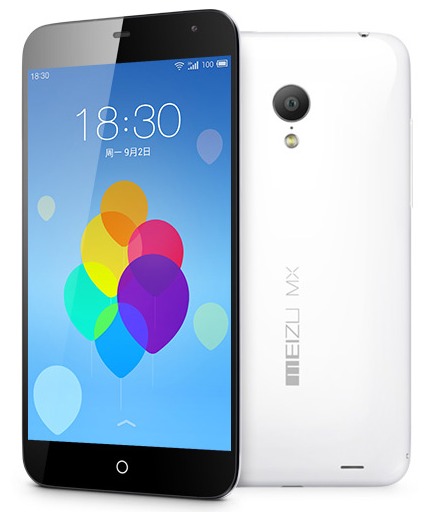 It seems Chinese electronics manufacturer Meizu will be adopting a now familiar strategy of releasing variants under the same model. Rumors are afloat that its next major smartphone, currently called the Meizu MX4 or MX4G, will come in two flavors that will cater to different price ranges.
The earliest we've heard of the Meizu MX4 was at the start of this month, with talk about Meizu's next product bearing a 5.5-inch display with an astounding 2560×1536 resolution, which seems to be the new holy grail of new and upcoming high-end smartphones. Not much else is known about its other specs other than it will also be running on an octa-core processor. It is still uncertain whether that processor will be made by Qualcomm or MediaTek, but this latest tip says that Meizu will actually be using both.
According to those rumors, Meizu will be launching two versions of the MX4. The first one will be the premium model, bearing the 2K screen in all its glory but with a still unknown processor. However, there will also be a variant that is targeted at the mid-range market. This one will have a lesser but still adequate 5-inch display with a 1920×1080 pixel resolution. Probably to keep costs down, it will be powered by a MediaTek chip, possibly the recent MT6592. This could imply that the higher model will be using something like the Qualcomm Snapdragon 805. Fortunately, whichever chip is used, the MX4 will support 4G networks.
The rest of the Meizu MX4 still remains largely a mystery. It is likely that we'll some more word of it next month, but, considering how fresh the MX3 still is, we might not see this newer smartphone for at least a few more months.
VIA: TalkAndroid