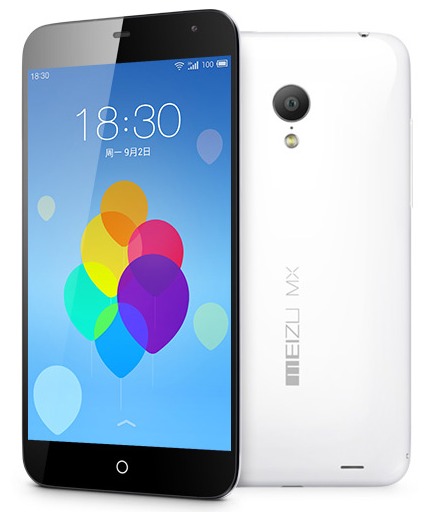 While much of the talk regarding Meizu has been focused on the handset you see sitting below, the MX3, it looks like the successor is already being discussed. The new handset is the Meizu MX4G and unlike the MX3 which brought focus on the 128GB of internal storage — the MX4G appears to be all about the display. In this case, a 5.5-inch display at 2560 x 1536.
The details aren't exactly fully spelled out, however the Chinese language Ctech is reporting based on word coming from Meizu CEO J. Wong. Aside from the display size and resolution, this is looking like the handset will have a PPI well above 500. Also, the 4 in the name has this as a follow-up to the MX3, but it also ties in the connectivity.
The remaining specs have yet to be mentioned, but we can look towards some other recent announcement for hints of the processor. Remember, there were two UltraHD related processor announcements last week. We saw one from MediaTek and another from Qualcomm. In this case, the MT6592 and Snapdragon 805 respectively.
Otherwise, looking back to the MX3 and aside from the storage, that handset has a 5.1-inch display with a resolution of 1800 x 1080 and is powered by a Samsung Exynos 5410 octa-core processor. That all being said, given the Meizu MX3 was made official not that long ago, we likely have some time before the MX4G becomes official. But in the meantime, we are certain some rumors will flow.
VIA: phoneArena