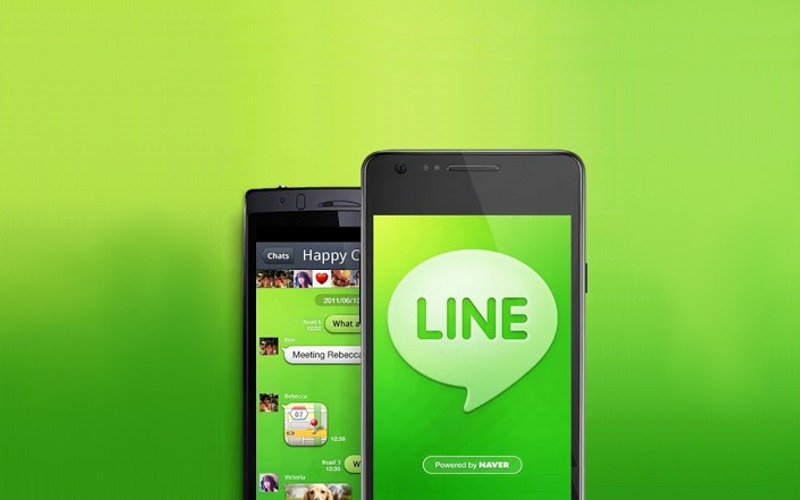 Messaging app LINE has now also joined the ephemeral message bandwagon as it released the "hidden chat" function in its latest update. The feature now lets users send and receive messages that will be displayed in a hidden chat, for a set limited amount of time only and once the messages have been viewed, it will be deleted not just from the app but as well as from the LINE server.
While the chat is indeed hidden and private, how to use it is not that complicated. Simply open a normal chat with the person you need to message. Once the window is open, you just need to choose the "Hidden Chat" option which is at the menu bar. The default timer for any message or image you send is 1 minute, but can be immediately changed from the menu at the top of the screen to 2,5, or 10 seconds, 1 hour, 1 day or 1 week. The recipient will receive a normal chat room window once you send it, and can only view it once they tap on the "Hidden Message" icon. Once they have viewed the message, the set timer for the content will automatically start, and the message will be deleted once the timer runs out.
However, there are some restrictions on the "Hidden Chat" feature. It cannot be used in group or multi-person chats. Also, you can only send text, contact info, location info, images and stickers. Video, voice messages, snap movies, albums and notes cannot be used to send these hidden messages as of yet. If the recipient hasn't yet opened the message, it will only be stored on LINE's servers for two weeks and after that, will be automatically deleted.
LINE is just the latest messaging app that has followed the way of Snapchat, which is probably the first one to use a set timer for received messages. The need for actual privacy in the private messaging world is something that developers are taking note, hence the updates on other apps like WeChat and the emergence of other apps like Wiper, which claims total privacy compared to others.
If you're not on LINE yet, you can download it for free from the Google Play Store.
SOURCE: LINE