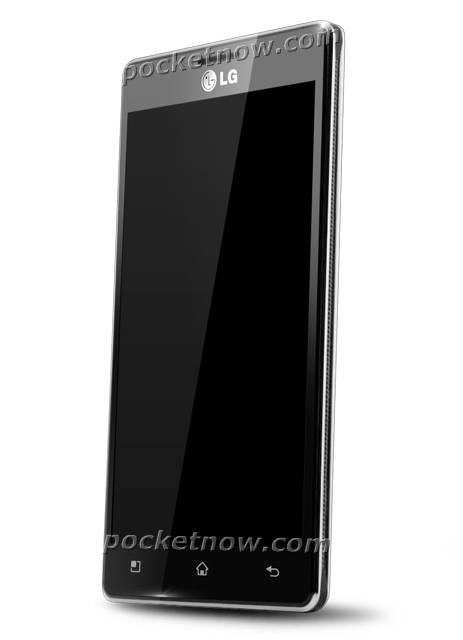 Quad-core phones are going to be all the rage in the next few months, and it looks like LG has no intention of letting HTC have all the fun. PocketNow got a look at the so-called LG X3, a Tegra 3-powered superphone that's likely to be the manufacturer's successor to the Optimus LTE. The phone's style brings to mind the clean lines of the LG Prada phone 3.0, and that's a very good thing. To round out impressive looks and drool-worthy specs, it's rumored to be running Ice Cream Sandwich.
Aside from the quad-core Nvidia Tegra 3 system on a chip, the X3 has a 4.7-inch 720p display (probably using the same IPS technology found on the Nitro HD and Spectrum), 16GB of on-board storage, an 8MP rear and 1.3MP front-facing camera and NFC transaction capabilities. The battery is pegged at 200mAh, a solid 200mAh above the norm, and made all the more impressive since the phone reportedly comes in at less than 9mm thin. Though the X3 runs Ice Cream Sandwich according to the source, it'll stick with the tried and true capacitive buttons below its large screen.
Naturally all these numbers are unofficial, though the press shot/render looks convincing enough. You can expect to see the X3 under a different retail name (my money's on "Optimus Maximus") and it probably won't be available in any form for several months. The combination of style, size and spec make the X3 one to look forward to – expect to see it or something similar pop up at Mobile World Congress to combat new flagships from HTC and Samsung.