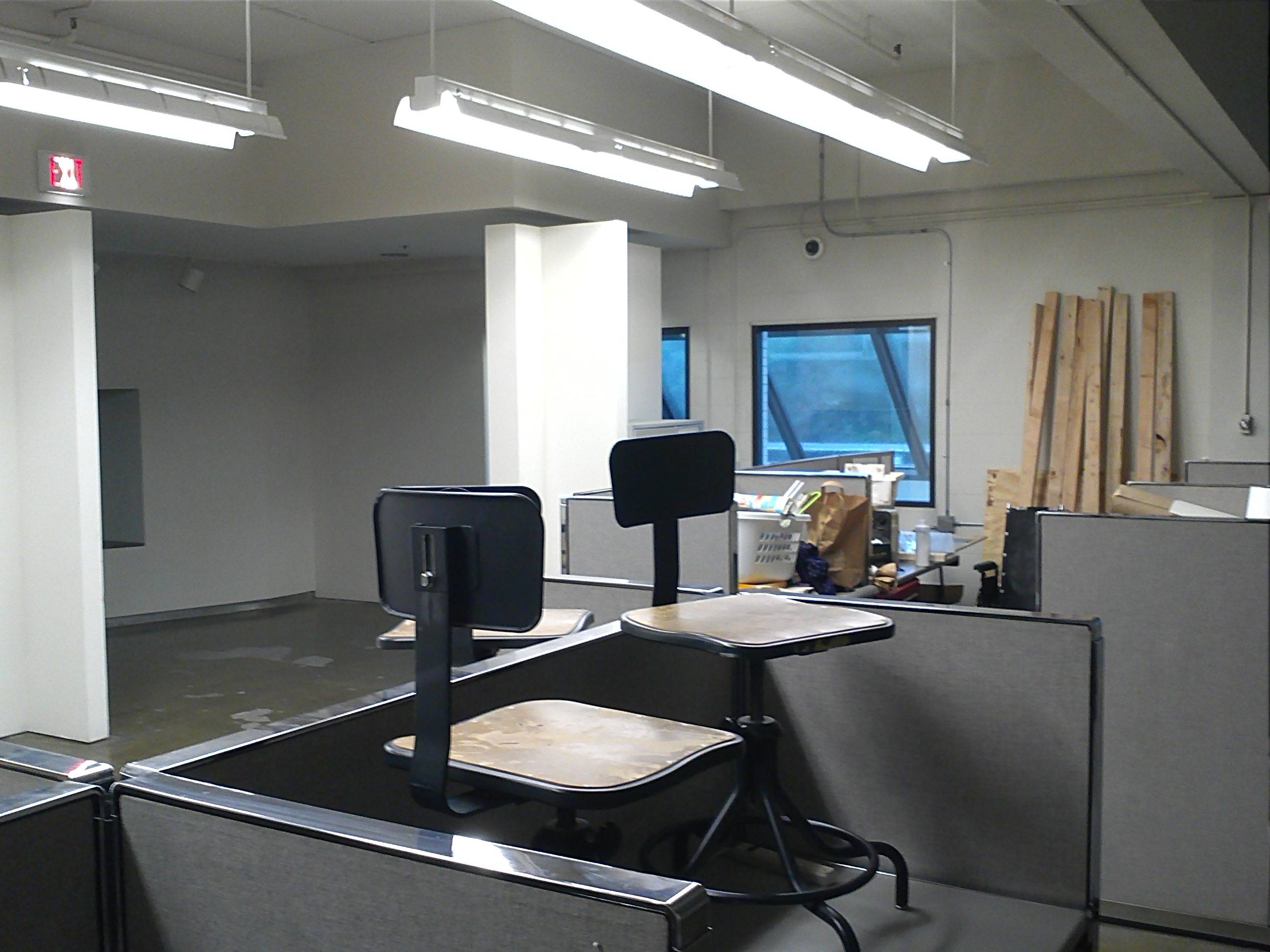 It's that time again, time to look at LG's vision of a 3D media collecting and sharing world through what we saw before as the LG Optimus 3D and are now seeing as the LG THRILL 4G. This device is essentially the same piece of hardware with different bits inside and connectivity along AT&T's bands specifically – more like branded to AT&T specifically and released on their network. Will this 3D piece of machinery change the way we see personal photo and video sharing? Will its dual-core Texas Instruments processor and its ability to break the 3rd wall into our vision convince the masses to take the LG/AT&T combo plunge? These are some waters you're going to want to take a swim in. Check out how this bit of hardware is working.
Before we begin, let's have a look at our hands-on and unboxing video with this device. We got the chance to play around with this device a few months ago, now this new look at the LG 3D world has come in a fancy new AT&T box. Have an opening up party with us here:
[vms f2944218de038d893430]
Hardware
In the LG THRILL 4G, we're once again looking at LG's 3D experience, what's called the LG Optimus 3D off of a carrier is here called the THRILL for AT&T. You'll be working with a 1GHz Texas Instruments OMAP 4 dual-core processor, a lovely 4.3-inch glasses-free 3D enabled display, two 5-megapixel cameras on the back capable of recording 3D content, and what they call "Tri-Dual" architecture. This name lets you know that the device has a dual-core processor, dual-memory, and dual-channel. Real dual-channel RAM makes both your 3D and your non-3D experience zippy as possible, this device running right alongside the rest of the dual-core pack of devices coming out over the past few months with ease.
You've got a power/lock button on top aside a headphone jack and one of two noise-cancelling mics (that tiny hole there, see it?) On the right you've got your volume up/down and a 3D button that'll lead you to a screen containing shortcuts to all of your 3D-capable content. Find out all about 3D in the special "3D Abilities" section of this review below. At the bottom of this device you'll find the second mic as well as a dip for you to be able to pull up your batter cover, and on the left you'll find two covered ports: one for microHDMI, the other for microUSB. Not only do you get HDMI out with this device – and take note, the HTC EVO 3D, this device's biggest competitor, does not, but you get the cord in the box as well – and it's several feet long – more than long enough to use the device as a controller with some 3D games busting out of your 3D television.
The device features a cool soft plastic battery cover with the signature silver metal strip that LG has also placed on their LG G-Slate tablet as well as the LG G2x, it becoming LG's calling card for high-quality heavy metal innards. Under the cover you'll find easily accessible SIM card, battery, and microSD, the microSD slot containing an 8GB card out of the box. The whole handset isn't the thinnest device on the market, but certainly isn't heavy considering the amount of hardware that's packed inside.
Software
Inside the device you'll find a quite light look at LG's user interface, looking very much like recent LG devices we've seen running FroYo. LG is one of the groups that thankfully doesn't do just a whole lot to what Android has provided, this leading the way to quicker updates to Android versions in the future, or so we hope. The apps drawer is separated into three sections unique to this device: 3D Applications, Applications (out of the box), and Downloads. This is an excellent way to separate apps, in my opinion, and certainly helpful for a reviewer to keep clear what's been downloaded and what came with the device when it was brand new.
You'll be getting a "Lite" version of qik for video chat, Amazon Kindle for all your ebooks, AT&T Code Scanner for all the times you'll be running around scooping up QR-Codes, Facebook, AT&T Navigator for GPS mapping, Twitter, Polaris Office for your documents, Richnote for creating text notes with photos attached, and everyones favorite: YouTube. Your 3D section has a special 3D gallery (in 3D, not just displaying 3D photos and video,) a shortcut to a 3D Games and Apps screen that, again, displays these in 3D if your regular apps drawer isn't good enough for you, a 3D guide for if you get lost, another special edition drawer, this one for 3D Movies, a shortcut to your camera with the 3D switch switched on, then a few games including Asphalt 6, Lets Golf 2, and Nova. There's also a shortcut to a website that'll provide you with purchase links for 3D enabled games, this being through Gameloft, the provider of the other games you get in your drawer instantly. Finally there's Gulliver's Travels, an interactive picture pop-up book that works awesomely with 3D effects.
Performance
This device performs almost exactly the same as the LG Optimus 3D, which tells us that AT&T was kind enough not to change the software to a degree that would degrade your experience basically at all. Have a look below at some benchmark scores, and note especially the I/O and 3D score in Quadrant Advanced, this being a direct result of the awesome tri-dual technology bumping up the jams.
Quadrant Advanced
Linpack
AnTuTu
SmartBench 2011
Vellamo
3D Abilities
As you may already be aware, this is the second time LG has taken a look at 3D and the first time it's worked with a glasses-free panel. In the T-Mobile G-Slate, LG showed us what it was to record with two cameras at once, there requiring the regular red and blue glasses to see how it all turned out. That experience was enjoyable, and certainly was unique at the time, but felt a bit like a bonus where the tablet would have been decent on its own without said double camera setup. Here we've got the whole 3D situation ready to go on the device itself without the need for glasses at all. The 3D images appear instead now to fall down inside the device rather than popping up out at the viewer. It's beyond strange to see such a vision without the glasses necessary in the past, and enjoyable if you've got a strong stomach. If you've got a propensity to puke in eye-confusing conditions, I suggest you head to your local AT&T store to check this device out before you purchase it (when it comes out, that is.)
Many will find, on the other hand, that this device brings a gaming and media viewing experience they quite enjoy. Seeing things from more than one direction is a skill only us with two eyes have been able to enjoy with objects we've had within our natural visual range. Now we're able to take another step forward into the ability to see things from two directions whenever and from wherever we wish – or from wherever our friend with an LG THRILL is standing.
Like the LG Optimus 3D, we've got a dedicated physical 3D button, one that takes us to a screen where all of our 3D options are listed. While this is a neat feature, I'd much rather see a physical camera button here instead. Your stock LG separation of apps in the apps drawer into 3D apps, built-in apps that are non-3D, and downloaded apps should be enough, this also being a single tap away. Instead the location on the device that's most natural for a person to tap to take a photo brings them to a screen of 3D shortcuts. Once you're IN that screen, you'll be treated to a lovely screen of transforming icons that show you what you're capable of accessing in this 3D world. Again, whether or not you choose to use this screen is up to you – it's not necessary.
The actual 3D effect is adjustable in most apps. Whilst playing the most awesome car racing game on mobile today, that being Asphalt 6, you'll want to keep the 3D on full, as racing in a 3D environment with only your need to turn left or right makes for a fun experience. While playing Nova, on the other hand, you'll likely end up turning the 3D down (that making the space between objects less) or completely off as there are quite a few different movements you'll need to be making on several planes, this making it quite difficult for your eyes to figure out what to focus on – dizziness ensues. There is a 3D book included in this device's out of box guts as well: Gulliver's Travels. With this book you'll be able to travel with the large and small fellow in a sort of pop-up book with animations upon pressing. This is a fantastic use of the 3D effect and will be a good time for all.
[vms 69e0c922b6ea7a23a56d]
Have a look at our hands-on with 3D with this piece of hardware from our original review of what was then called the LG Optimus 3D – again, the same device as far as the 3D implementation goes, almost 100% the same device as far as its non-3D experience goes.
Battery and Camera
Should you be using your 3D effect on the regular, you'll see a quick degradation of battery life. Like any high-effects sort of feature, the 3D is not especially kind to your power supply. On the other hand, when I've had the device sitting around without the 3D working, the life of the battery is generally average, needing only a single charge for nearly a full day's work.
The camera is one of the two main places you'll find yourself thinking about using the 3D effect. The other being games, here we've got your ability to collect and share the 3D effect in both photo and video, this being activated with a sort of switch on your screen. When the 3D effect is on, you'll be seeing instant results, seeing essentially exactly what you'll end up seeing when the photo or video is taken. It's a wild experience seeing the world "in 3D," if you know what I mean. Don't stare through this lens too long lest you get addicted to its alternate dimensional ways.
Below you'll find examples of both 2D and 3D media. For the photo example here we've simply taken a picture with the camera's highest definition settings on 2D, while the 3D video we were able to present with YouTube's 3D capabilities – you'll need 3D glasses here, however, as more than likely your desktop or mobile browser won't be able to see the magic like the THRILL itself can.
LG THRILL 4G 5-megapixel Photo Example
LG THRILL 4G 720p 3D Video Demo
Wrap-Up
What we've got here is a top-tier Android device with 3D capabilities and a lovely Texas Instruments OMAP4 dual-core processor under the hood. Without the 3D abilities, this device is running on AT&T's 4G network with one of the most powerful mobile processors on the market, therefor it's a winner. With the 3D capabilities, this device is just full of surprises. Will it be worth the $199 you'll be paying for it the day it launches? Certainly – but again, I suggest you head down to your local mobile outlet and look at how the 3D effect works with your eyes before dropping down some internet cash.
The device feels nice to hold, is certainly one of LG's nicest devices to date, and is now in direct competition with HTC's EVO 3D. Which one wins, you might ask? It really, truly depends on which brand camp you find yourself associating with more PLUS which carrier you trust the most. You have a rather difficult decision ahead of you!