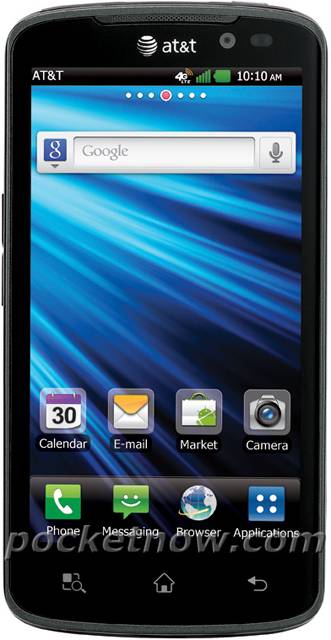 We've seen a few leaks and videos of the LG Optimus LTE but today we have a little treat, and that is this 4G LTE 720p packing smartphone is headed to AT&T as the LG Nitro HD. It was spotted in the wild back in September and was just recently launched on Bell Canada. With Bell sharing the same frequencies as AT&T we had a feeling it was coming soon, but this gives us even more confirmation.
We've heard rumors of a LG phone rocking a 1280 x 720p HD display since way back in May when we first saw the codename for the Optimus LTE (P930) but now that its officially here I'm sure you'll want a refresh on the specs. The LG Optimus LTE rocks a 4.5″ 1280 x 720p HD display, a powerful 1.5 GHz dual-core processor, 1GB of RAM, 16GB internal storage and a fat 1830 mAh battery to keep things running. Here's a quick video showing off the Optimus LTE (aka Nitro HD for AT&T).
LG Optimus LTE

We also have an 8 megapixel camera on the rear and a 1.3 MP front camera for video chat like we've just seen in the video above. Clearly he makes a mistake as the screen is 720p and not 760 but we'll cut him a break, technology moves fast. One important thing to note is the 1280 x 720p panel is what LG calls their "NOVA" technology and its said to be much brighter, sharper, and clearer than the Pentile Matrix used in the upcoming Galaxy Nexus. Once this hits the market here in the US we'll be sure to get one in for review as soon as possible and will definitely be checking out that HD display.
[via Pocket Now]