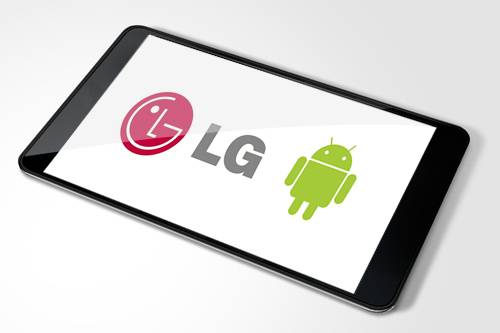 What we have here seems to be a few lines in particular that looks a little odd from a LG XML file. They have a few Android phones out or on their way, and they've already released the Optimus Pad aka G-Slate on T-Mobile and that was their first tablet. For now most of the upcoming phones like the LG Revolution all sport the andy standard 800×480 resolution, so could this be a new 4, or 4.5″ high-res phone in the works, or possibly a 7″ Android 3.1 Honeycomb tablet, we don't know but it looks to have the makings for a phone.
From past devices by LG we have a pretty good indication that this will in fact be a phone. The Optimus 2x internal model number was the P990, the G2x was the P999, then you have the LG Optimus Black P970, and many others like the Optimus 3D named the P920. When you look at tablets the LG Optimus Pad name or model number was the V900. So it is safe to say phones start with P, while slates or tablets will probably all start with V.
From the information in the XML file, and from our sources we do know that the P930 will be an Android device with a 1280 x 720 display, and brings with it GPRS/EDGE and HSDPA/HSUPA connectivity. Taking all of that into account with the P930 name it looks like we have a sweet 1280x720p LG phone in the works. Sounds like the iPhone 4 and upcoming qHD display phones will have something to look up to soon, that will be the P930 and any other phone with this high-res screen. We have recently heard about Toshiba having the same resolution on a 4″ display so this might be the same size, or something bigger. We don't know much for now but feel free to look over the XML file.
[via UnwiredView]