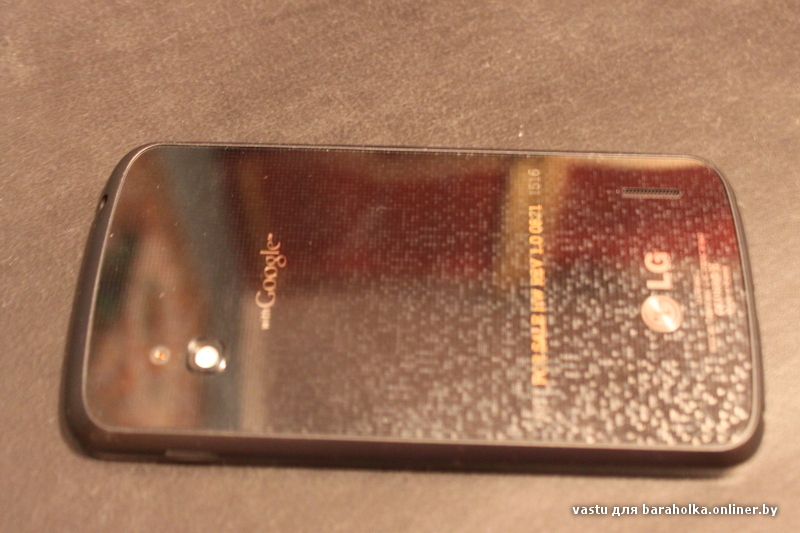 LG Nexus G photos have made their way into the wild today. Of course, we are not 100% sure that this will be the name, but it is possible. News has been all over the place about the LG and Google's latest Nexus phone, and these new photos appear to be confirmation of its existence. Photos and specs leaked yesterday, but those had a cast around the phone hiding its final design. These new photos lack that casting, and it gives us a much better idea of what the device will look like.
We first reported that the LG Nexus G would have a 13 megapixel camera, but upon further review of these photos, we do not think that is the case. A 13 megapixel camera would have a bit more bulge to it, as shown in our hands-on with the LG Optimus G here. The camera in these photos is clearly quite thin, and it seems impossible to fit a 13 megapixel camera in such a small space.
The rest of the specs we reported yesterday still appear to be true. It looks like it has Android 4.1.2 Jelly Bean installed. The pictures do not confirm or deny the quad-core 1.5 GHz S4 processor or 2GB of RAM, but we don't see any reason not to believe these reported specs.
This looks like a pretty slick device, and we expect to see some announcements soon. These new pictures show a ton more detail, and it looks very stylish. The reported 4.7 inch screen looks vibrant, and we can't wait to see more from the LG Nexus G.