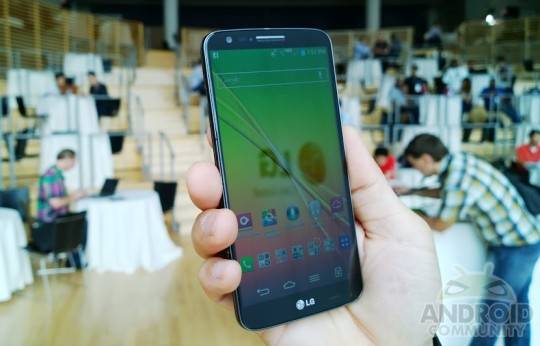 LG might have had the privilege of manufacturing the Nexus 5, but that association with upstream doesn't necessarily translate across LG's top devices. Despite earlier rumors, it seems that Android 4.4 won't be coming to its G2 flagship until around February or March next year.
A leak from French carrier SFR last month pointed to a December update for the LG G2 that will bring in Android 4.4 to the device. While that date seemed almost too good to be true, it did seem to play on the relationship between Google and LG that produced the Nexus 5. Of course, it's a bit of a jump to conclude that LG would be getting some preferential treatment that will put it ahead of other manufacturers in preparing the Android 4.4 update.
A few weeks ago, LG Canada talked about plans for Android 4.4 on the G2 that puts the release sometime in the first quarter for 2014. Now LG's Korean newsroom has made an announcement that is in line with its Canadian counterpart's schedule. LG says that the Android 4.4 update is already in progress for Korean G2 units. However, the rest of the markets will follow at a later date, though nothing specific has been given.
Owners of the LG G2 can do nothing else but wait, especially without a Google Play Edition that has a promise of more frequent updates, unlike the Samsung Galaxy S 4 and the HTC One, whose GPE versions are starting to get updated.
SOURCE: LG