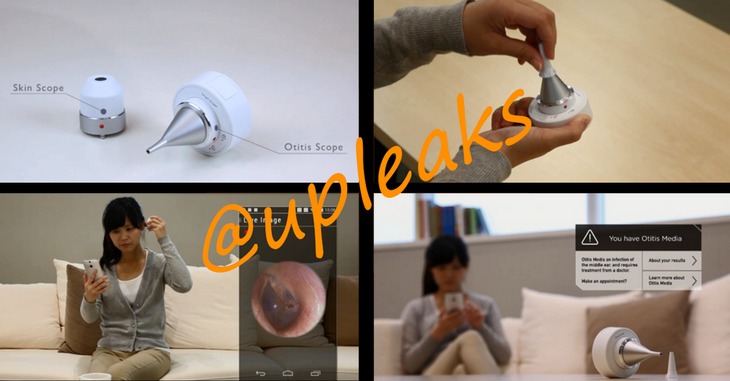 With HTC keeping relatively quiet all throughout the craziness that was IFA 2014, you wonder how it's going to try to keep itself competitive in the market as the holidays roll in and gadget frenzy will surely increase to fever pitch. There are rumors of HTC competing with GoPro for a mobile camera, and also a much-hyped smartwatch that was deferred to an early 2015 launch. But more surprising is @upleak's news of the outfit venturing to personal medical devices.
The Twitter-based leaker has outed photos of personal medical devices under a naming code called "Tricorder". If you are a Trekkie, then you will not miss the implied nod to the futuristic "tricorder medical scanner" which was one of Star Trek's go-to gadgets. The photos show some of the gadgets in action – and that they could possibly be smartphone-connected for better data analysis and gathering.
The gadgets include the Tricorder blood system – most likely a personal blood analysis device. The Tricorder scope system is seen in the images with an ear inspection scope. The Tricorder urine system is pretty self-explanatory, and the Tricorder breath system is a breath analyzer.
HTC is probably looking for newer market spaces where they can expand to, because despite the relative success of the HTC One M8 – voted then as the best Android device of its kind – the competition in the smartphone market remains brutal. This is probably a movement towards consolidation and additional earnings, apart from the profits from its smartphone business.
SOURCE: @upleaks