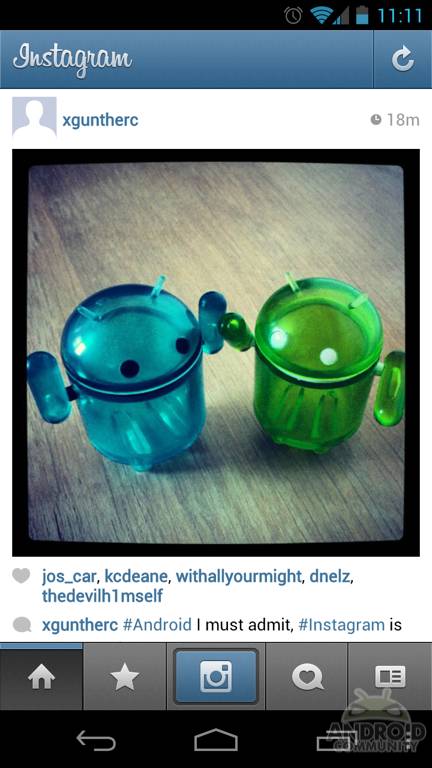 Well that sure was fast. Instagram is now what I'd consider an instant hit classic for the world of Android. With over 30 million users on iOS Instagram launched for Android yesterday and has seen huge download numbers. Overnight Instagram managed to get well over 1 million downloads, and possibly as many as 5 million according to the Google Play Store.
Becoming available early yesterday Afternoon in a matter of hours Twitter and Facebook was filled with Android Instagram photos (and angry iPhone users). After waking up this morning to an update it seems they are poised to make it a smashing hit for Android too. Sadly there isn't much for tablet support, nor is the new HTC One X supported but hopefully that will be coming soon.
If you're wondering what all this hype and excitement is about, check out our Instagram Review for more information. It is basically a photo-centric application that allows users to tweak and modify simple smartphone photos into creations of art, then share them with the community and the social network world. Sadly it appears many of those iPhone users felt they were cool to have Instagram, and that Android users are lame and same goes for Instagram now we are members of the elite group. More on that is available by clicking here.
So, have you downloaded Instagram for Android yet? If not why didn't you, and if so feel free to share some links to your Android creations in the comment section below. We'd love to see them!
[via Thenextweb]