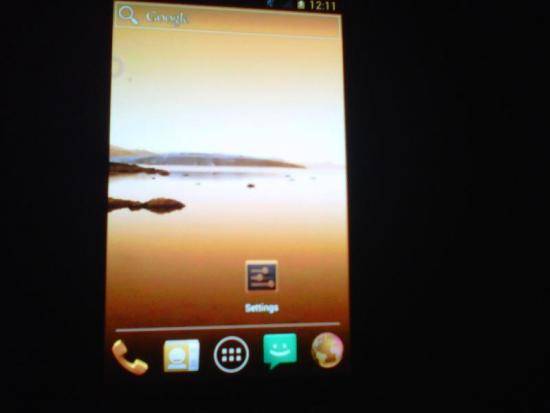 Ideally, ROM developers wait for the open-source, AOSP version of the latest Android release before building a new ROM. But there is something of a work-around: industrious programmers can take pieces of the SDK and cobble together a working phone or tablet ROM. A good example is the various community-authored versions of Honeycomb based on its Software Development Kit. Now preliminary versions of Ice Cream Sandwich based on the recently-released SDK are already making their way onto the Nexus S.
As the Gingerbread developer phone, the Samsung Nexus S and Nexus S 4G are some of the easiest Android phones out there for industrious Android modders to work on. An SDK port is never perfect – lots of features will be buggy or just plain nonfunctional, and the overall stability will be much lower than even an alpha ROM release. Even so, at least one enthusiast has crammed the SDK software onto the phone, and posted his delicious results for the world to see.
You can't install the port on your own Nexus S just yet, but honestly, you probably don't want to. At least one Google engineer has stated that the Android 4.0 Ice Cream Sandwich AOSP source code will be released not long after the Galaxy Nexus, meaning that the CyanogenMod team and others should be getting started before the end of the year. If you just can't wait, keep your eyes open – SDK versions should be popping up all over the place in the next few weeks.
Check out our hands-on looks at the Galaxy Nexus and Ice Cream Sandwich below:
Galaxy Nexus Hands-on
[vms 55018e2a459517fdb40e]
Ice Cream Sandwich Hands-on
[vms 4b1be110b7bf70c8362d]
[via PC World]