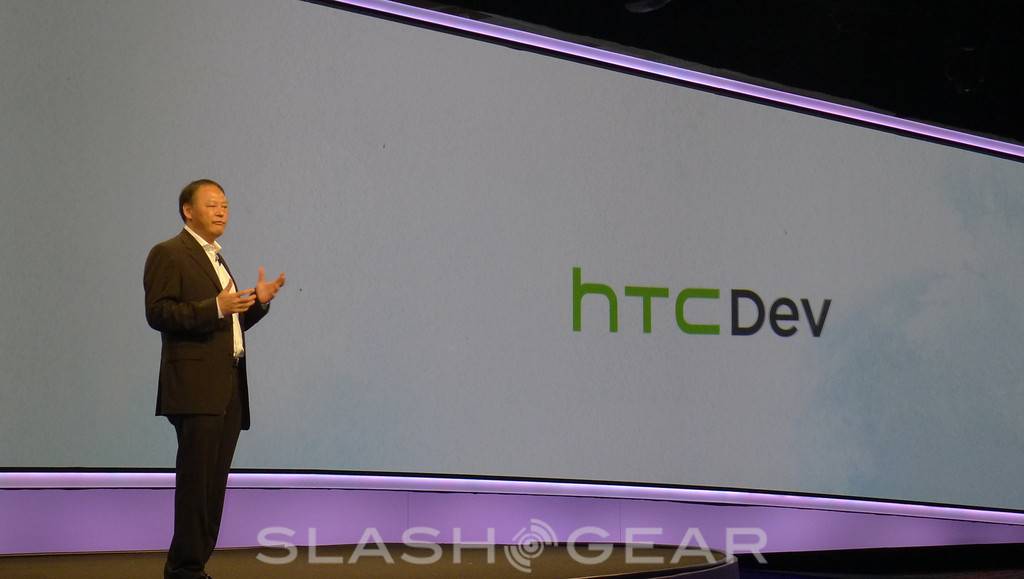 HTC has officially launched HTCdev, it's mobile developer support program with the accompanying OpenSense SDK that it revealed at Uplinq 2011, this week allowing developers to get up close and code-personal with HTC Sense on the company's smartphones. Expected to launch this summer, HTCdev.com will have a library of tutorials, best practices, documentation and support, along with a way for developers to communicate with HTC.
As for the OpenSense SDK, that will deliver the APIs for integration with HTC Sense 3.0. As well as the pen-input APIs, as used on the Flyer, there'll be 3D systems for HTC's upcoming 3D handsets, like the EVO 3D.
HTCdev continues the work HTC began last year with HTCpro. Last month, the company announced that, moving forward, it would be unlocking bootloaders on its Android devices so as to make third-party modifications more straightforward.
Press Release:
HTC Announces Mobile Developer Support Program and SDK Toolkit

HTC launches HTCdev and announces HTC OpenSense SDK to support developers' innovation in mobile apps and experiences across HTC portfolio of devices

SAN DIEGO, June 2, 2011 /PRNewswire/ — HTC Corporation, a global leader in mobile innovation and design, today launched HTCdev, a program designed to support mobile developers through tools, resources and community. HTC also announced the HTC OpenSense SDK, which will allow developers to harness software and hardware innovations on HTC phones to develop more richly integrated mobile applications and experiences. In launching HTCdev, together with the HTCpro program launched last year, HTC is creating a network of resources to help developers and businesses meet challenges and opportunities across the mobile space.

"HTC is a company of engineers excited about the possibilities of the mobile space with the goal of fostering choice through innovation," said Peter Chou, CEO of HTC. "We believe in openness and the power of imagination to create that innovation and are excited that HTCdev will extend new tools to mobile developers, helping them create the next wave of mobile experiences."

The HTCdev program will support developers across the industry and around the world, from individuals to large enterprises. The new program website, www.HTCdev.com, is scheduled to launch in summer 2011 and will feature an extensive resource library of tutorials, best practices, documentation and support. The site will also offer a user feedback channel to HTC for ongoing investments and improvement to the developer toolset and program resources.

The core offering of the program will be the HTC OpenSense SDK, which will enable Android developers to more deeply integrate into the HTC Sense 3.0 experience. The framework will also provide APIs and sample code for 3-D display and the Tablet pen. The HTC OpenSense SDK will be released in parallel with the launch of the new HTCdev.com site, and will have regular updates and expansions based on inputs from the developer community. Users can visit www.HTCdev.com today to sign up for a release alert for availability of the HTC OpenSense SDK.

About HTC
HTC Corporation (HTC) is one of the fastest growing companies in the mobile industry. By putting people at the center of everything it does, HTC creates innovative smartphones and tablets that better serve the lives and needs of individuals. The company is listed on the Taiwan Stock Exchange under ticker 2498. For more information about HTC, please visit www.htc.com.

HTC and the HTC logo are the trademarks of HTC Corporation. All other names of companies and products mentioned herein may be the trademarks of their respective owners.