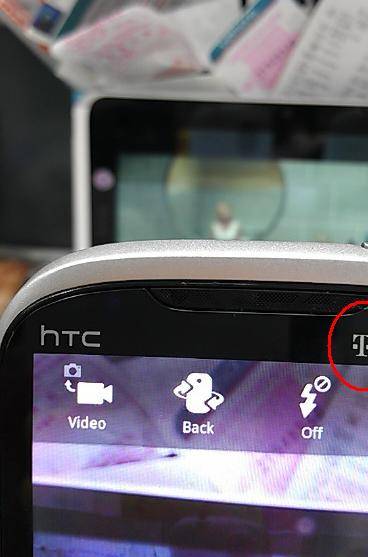 Remember the HTC Ruby we saw leaked a few times? It was first seen here in the reflection of a 7″ tablet and a few were able to make out the T-Mobile logo and over the past few weeks more pictures and details have leaked. The last photo revealed the most as we could see the entire device and got a better idea of its size and shape. New details are revealing some juicy info about the mystery device.
What we are now hearing is this device will be a nice blend between the HTC Sensation 4G and the myTouch 4G, yet faster then both. It wont be branded as a myTouch device but has a similarly designed speaker grill on the front. Details are sighting this device to be packing a upgraded 1.5 Ghz Snapdragon processor. The Sensation is only 1.2 Ghz so either this is the next version or a boosted up model to compete with other manufacturers future releases.
The above photo is the latest leaked shot and clearly we can see the bottom looks similar to the Sensation 4G while the top looks like a myTouch device, a nice blend if you ask me. We mentioned this when that photo leaked but the new details confirm it. It will be sporting a dual core 1.5 Ghz CPU, 4.3″ high-res qHD display, 1GB RAM, a rear facing 8 MP camera and 2 MP shooter on the front for video chat. It should also be powered with Android 2.3 Gingerbread and the new Sense UI 3.5 but we are still awaiting more details on the latter.
[via TmoNews]