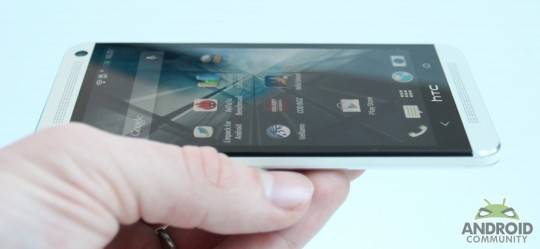 Owners of HTC's high-end smartphones are probably getting a tad anxious with the lack of news about their devices. In a series of tweets, HTC USA is assuring its customers that the much awaited Android 4.4 update, and even the delayed Android 4.3, will be coming to their devices before January 2014 is over.
When Android 4.4 came out late last month, HTC was quick to promise that the latest Android version would be coming within 90 days. However, they were also quick to clarify that it will be much later for those in the EMEA (Europe, Middle East, and Africa) region. They did mention that owners of the Google Play Edition of the HTC One will be getting their update much earlier. And indeed, just last week they practically passed the buck to Google, saying that Android 4.4 for the HTC One GPE is ready and is simply waiting on Google to make the final move.
This somewhat leaves US owners, particular those who purchased their devices from Verizon, with an unknown waiting period. There's also the fact that an even earlier promised Android 4.3 update for the HTC One is no where to be seen. HTC is assuring owners that the Android 4.3 update will still be coming in December, that is, after it has passed a two-step process that also depends on Verizon's schedule. The good news is that even with the delay of Android 4.3, the HTC One will still be getting Android 4.4 by the end of January next year.
Owners of the HTC DROID DNA, known in other regions as the HTC Butterfly, need not feel a tinge of jealousy. The company plans to roll out an Android 4.4 update for the device by the end of next year's first quarter. Though HTC doesn't give an exact timeline and, once again, puts the bottleneck on carriers' side, it is an update that will definitely be better late than never.
VIA: Android Police