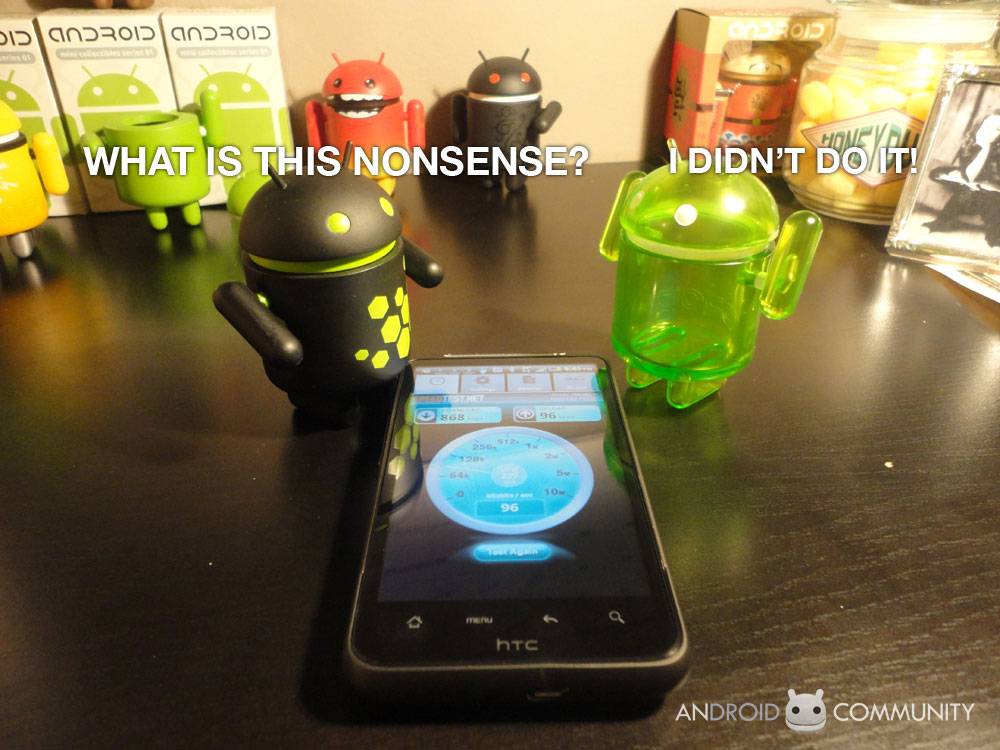 We've been informed directly by a contact we've come to trust on AT&T matters that the brand spanking new HTC Inspire 4G is not just slow in its upload speeds because it has some kinks to work out, nay! It's simply completely unequipped to work with 3G uploading, aka HSUPA. It works just fine downloading on 3G, otherwise known at AT&T as HSPA, the download otherwise known as HSDPA, but upload speeds are relatively slow. Head below for a slew of speed tests.
Now the HTC Inspire 4G is supposed to soon be working with 4G speeds essentially most of the time, currently new users are still rolling pretty hard on AT&T's more complete 3G network. We've got some numbers here on the Inspire 4G, which we just happen to have sitting around waiting to be reviewed, and we thought you might like to see some numbers in action. Just for the record, we're sitting in Minneapolis, Minnesota when these tests are run.
Also note that we've decided to photograph these instead of taking screenshots as it seemed like the more pertinent thing to do, and we revel in any opportunity to keep photographing our little Android friends. We think you'll find the results to be wildly varied.
NOTE: Check out our Hands-on with the Inspire 4G for a closer look at the hardware (and a bit more tiny Android toy action and color.)