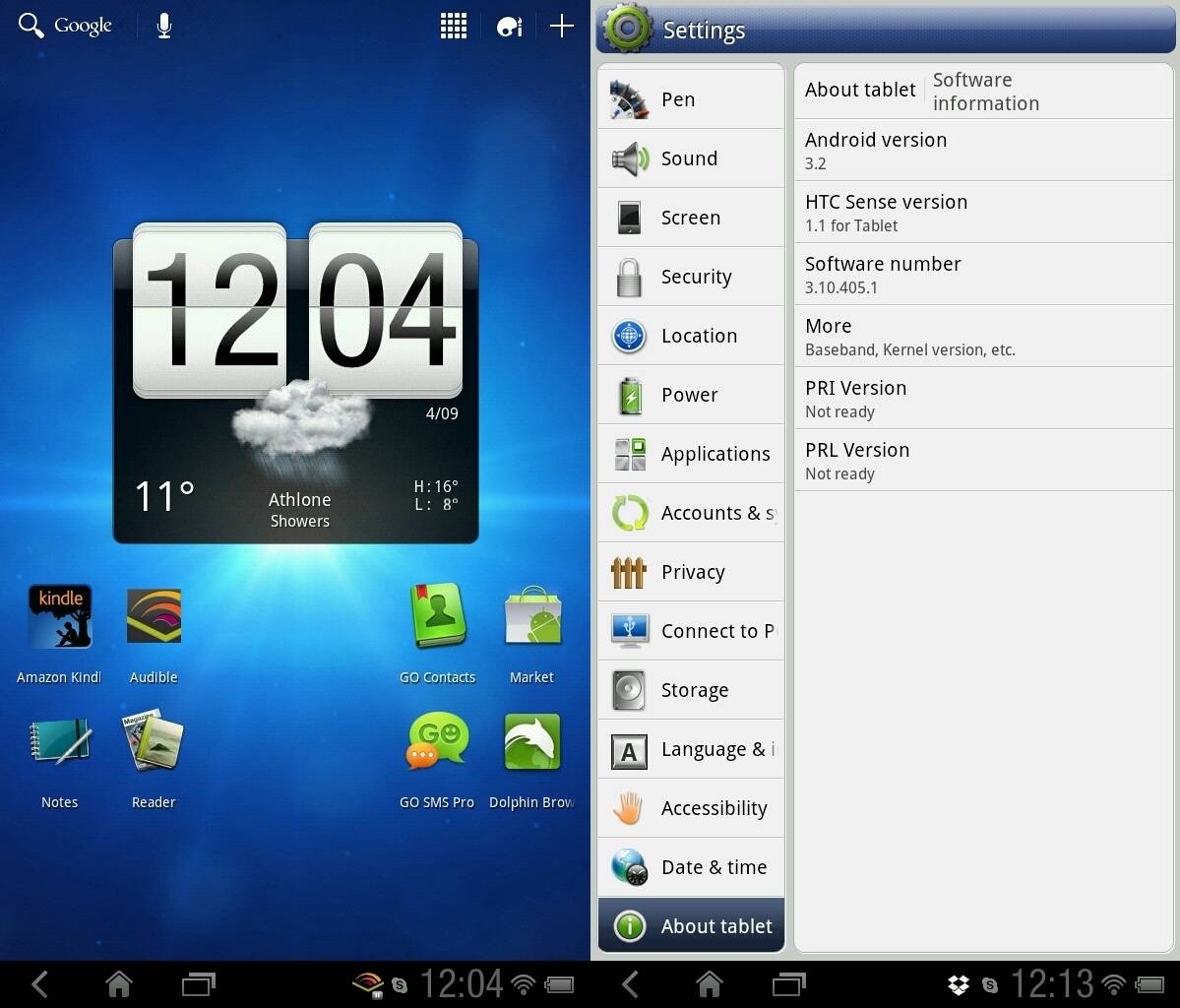 In case you were all busy preparing for this holiday weekend, Friday we brought news regarding Honeycomb on the HTC Flyer. What happened is a RUU build of Honeycomb 3.2 with Sense UI for tablets was leaked for the HTC Flyer, a device we still weren't sure would even get the update to Honeycomb in the first place. MoDaCo's Paul O'Brien and many others have been working hard and things are developing already.
While the developers are still hard at work getting this safely and easily flashable for users to enjoy we are now starting to at least see some screenshots as well as instructions for those that dare take the early plunge. The developers at xda globatron posted a few screenshots seen above and was nice enough to also provide instructions for flashing Honeycomb on your own Flyer. I wont give details here as the process is very involved and not very stable at the moment but Paul O'Brien and other devs should have things running in no time.
So far things looks great and according to globatron, most apps and games work fine but the device would rather be in portrait mode and a few apps are being cut off in landscape. Remember this is a leaked development build and in no way the final product from HTC although things look very similar to the recently released HTC Jetstream.
It appears we will have a flashable zip for users to try soon enough, and the update will probably be coming from HTC here in the next month or two, we hope. Stay tuned for more details as this all gets uncovered.
[via XDA]