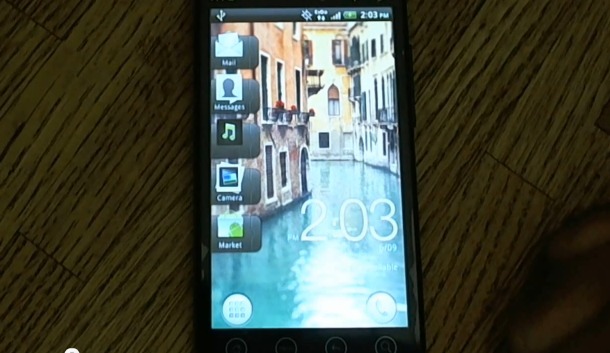 I know many readers have already seen HTC Sense UI 3.5 but in case you haven't check out this video. Thanks to a leaked RUU of the HTC Bliss running with the new HTC Sense UI 3.5 developers are starting to port the awesome UI to all the popular phones. The HTC EVO 4G being one of the biggest HTC devices it was only natural it would be one of the first. We have a full video and all the details below.
First we saw the Desire HD get Sense 3.5 and even the DROID Incredible we reported on yesterday. Now it's time for the big boys to get some of the new user interface. Thanks to Team Nocturnal at XDA we have HTC Sense UI 3.5 for the EVO 4G.
As always this is a fully custom ROM with Sense UI 3.5 ported and working with the EVO 4G. This is still a work in progress and most likely you'll spot a few bugs but as their name suggests, Team Nocturnal has been working day and night to bring this to the masses and things are moving along plenty quick. The build looks extremely stable and smooth from the video above and you can get all the details you'd need over at the XDA thread.
Like I said this is still in beta and very much a work in progress. They mention the occasional Wi-Fi and camera issue, as well as SD card mounting problems but are quickly working to address everything and get this completely stable. If I still had my EVO 4G I'd have flashed this yesterday just for fun, but sadly I'll have to wait. For another video of Sense 3.5 on the EVO 4G click here.
[device id=388]
[via XDA Forums]