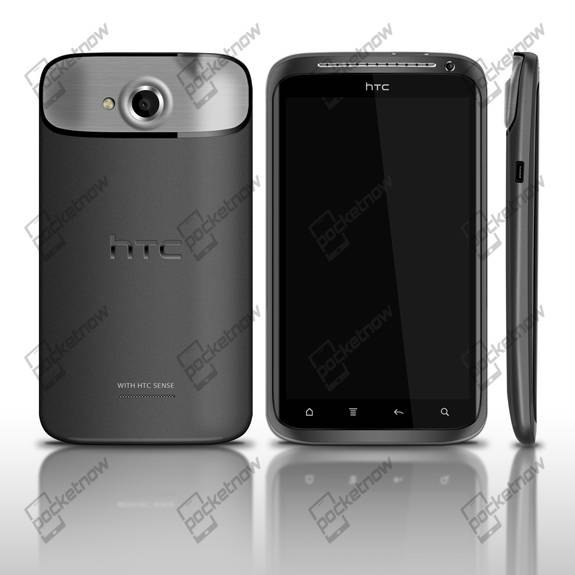 The HTC Edge that leaked this week will be one of the first smartphones to take advantage of the new NVIDIA Tegra 3 quad-core platform. The Edge should come to market around April of 2012 according to latest leaks but they aren't the only ones aiming for Tegra 3. Samsung, Motorola, and LG have all already committed to T3 after looking at reports by Digitimes.
Although the HTC Edge is just a rumor for now, we've been told it was from a very reliable source and is in fact the real deal. The Edge, will be powered by the quad-core Tegra 3 processor, 1GB of RAM and sport a 1280 x 800 4.7″ SLCD 2 display. While also rocking an 8 megapixel camera on the back and staying well under 9mm thin. Basically a dream come true, especially for HTC fans.
These rumors have not been confirmed by HTC and while they could very well be accurate, HTC has consistently used Qualcomm chipsets in the past and have not strayed. This would be a large change in direction from HTC but given the fact they were very late to the dual-core game because of their reliance on Qualcomm, I can understand the change. NVIDIA has been silent on Tegra 3 partners but with LG bringing the first Tegra 2 device to the market with the G2x, then Motorola quickly following with phones like the Droid X2 we expect a very similar and quick approach by them for Tegra 3.
Digitimes reported Samsung, Motorola, LG, and obviously ASUS all partnered with NVIDIA on the Tegra 3 well ahead of HTC, so the chances they beat them to market with a quad-core phone is actually quite high. What does that mean? We have some extra powerful and juicy devices that will probably be leaking soon, so get ready.
[via SlashGear]