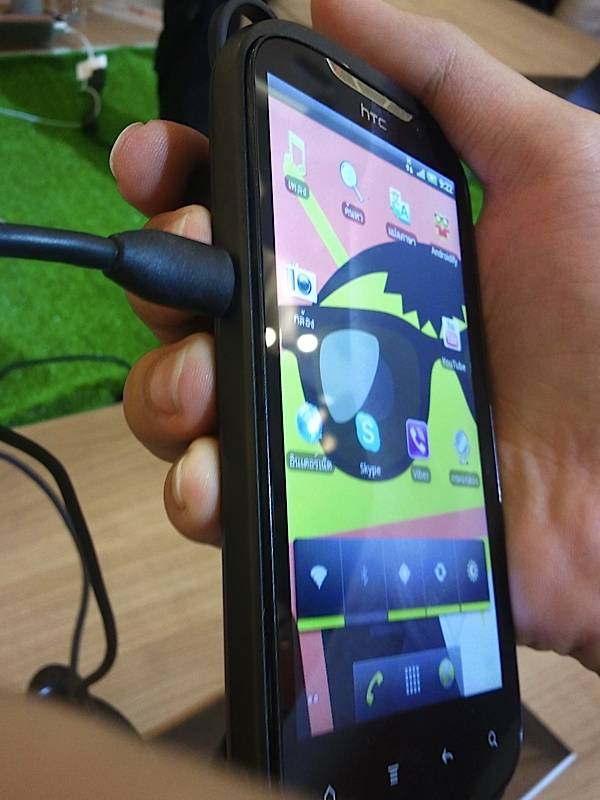 New pictures have just leaked of the much rumored HTC Ruby. This will be the newest beast on T-Mobile's lineup and according to recent leaks they will be calling it the HTC Amaze 4G. While this isn't the first time we've spotted this phone we do see the entire package this time around.
As most leaks like this usually are, we are getting a few good pictures but the rest are what we all love to call "Mr Blurrycam" but they show enough for us to get excited that is for sure. The last time we heard any specs on this device was back in August and these latest leaks seem to confirm what we already knew.
This package from T-Mobile will feature a 4.3″ qHD 960×540 display (no large 4.7″ here) Android 2.3 Gingerbread as well as HTC Sense UI 3.5 although it appears to be running a pretty stock build of Android in the images with only minor Sense changes. We have confirmation of the 1.5 Ghz dual-core CPU (faster than any other phone HTC has released thus far) as well as 1GB of RAM, 16GB internal storage and that 8MP camera on the rear with dual LED flash.
We are still looking for more details but things appear pretty clear at the moment. It will also feature a front facing camera like most phones as of late. It looks a bit like a HTC Sensation and the myTouch 4G mixed into one. What do you guys think?
[via thisismynext]