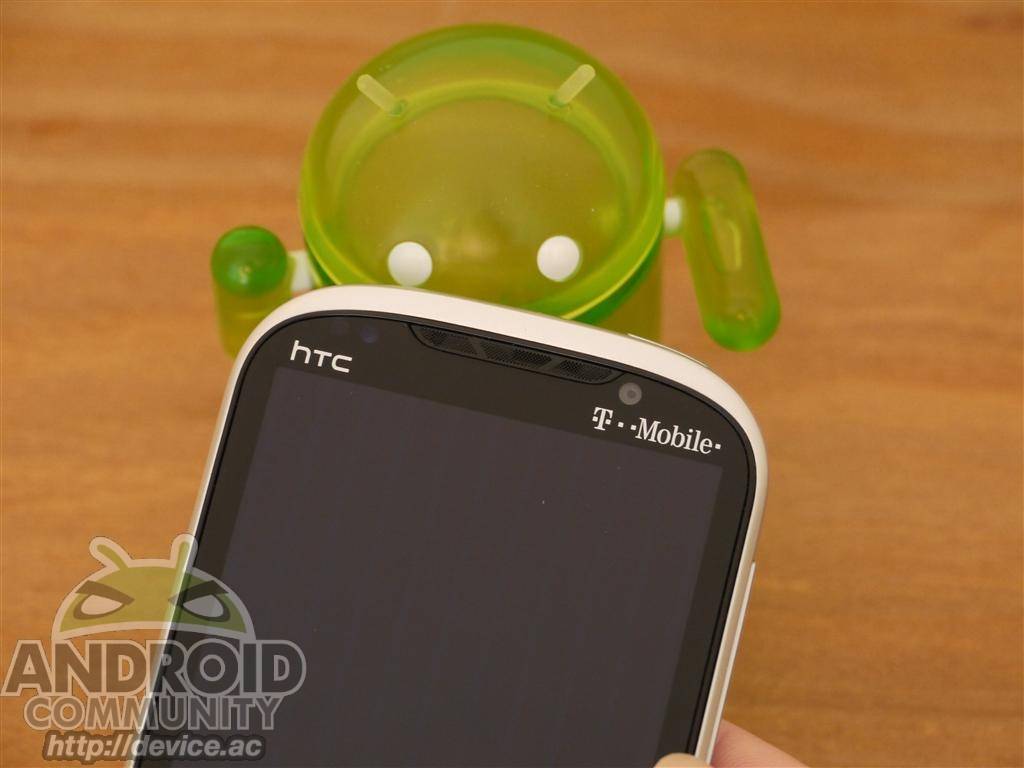 Today I have the new HTC Amaze 4G from T-Mobile to look over with everyone. We've seen plenty of this phone recently and most should know plenty about this new flagship level smartphone for T-Mobile. Below you can find a few quick details, photos and a detailed video quickly breaking down the hardware so check it out.
The HTC Amaze 4G formerly known as the Ruby is T-Mobile's new top dog in smartphones. We have a 4.3″ qHD 960 x 540 high-res super LCD display, a powerful Qualcomm S3 dual-core processor chugging along at 1.5 GHz (fastest yet), 1GB of RAM, 16GB internal storage and then the usual other hardware specs. Then we have that 8 megapixel shooter on the rear with dual LED flash. T-Mobile is touting this as the best smartphone camera yet, and we have a dedicated camera and camcorder button both right on the device. Also, we have a 2MP camera on the front for video chat and this is all wrapped in a nice aluminum bezel frame with a split down the back with a soft touch matte cover for easy grip. For full specs check out the detailed database under the image gallery below.
We'll get into all the juicy details in the full review but for now here are a few awesome pictures and video for everyone to enjoy. One thing worth noting, the Amaze 4G takes full advantage of T-Mobile's new HSPA+ 42 network that should provide even faster 4G coverage. Although we don't have LTE here, T-Mobile claims to be able to hang with the big guns over at Verizon. From initial results I'm going go say here in my city T-Mobile is holding up well, I'm getting an average of 7-9 Mbps download speeds, with up varying a bit. My DROID Bionic tested around 9-11 Mbps in my area just for a comparison, so from initial tests T-Mobile's new network improvements seem very speedy and I'm enjoying what I'm seeing thus far.
One thing I wanted to point out is the Amaze 4G, just like the HTC Flyer and a few other recent devices has their own proprietary micro-USB port. It looks a bit different and I note that in the video standard micro-USB cables are not supported but in fact they are. This is a proprietary port but will also work with micro-USB's currently available.
We've ran a few quick speedtest tests like mentioned above just for a comparison to what we've seen from other carriers 4G networks and you can see all the results in the gallery below but so far T-Mobile is holding up quite well and performing pretty well. Just for a teaser I've also uploaded a quick Quadrant result, the Amaze 4G scored almost 2900 out of the box.
HTC Amaze 4G hands-on and unbox video:
[vms 643540a3a6e16985f62c]
Galaxy S II vs Amaze 4G: 1080p recording and audio quality
[vms ee37f511913bac71fa66]
[device id=1659]