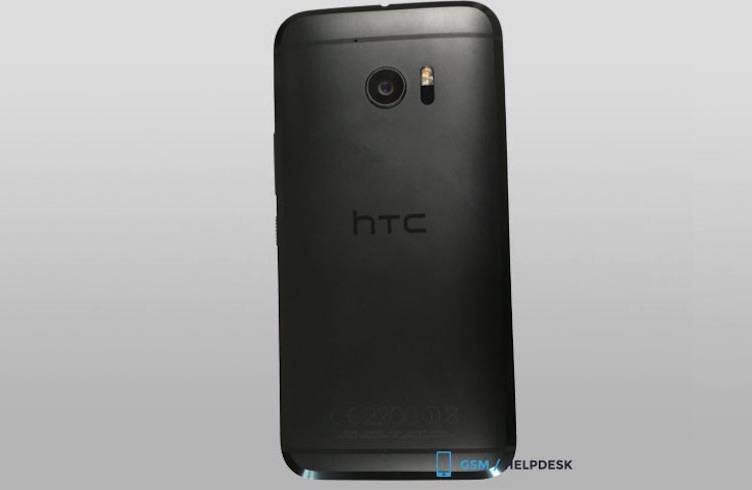 We're ready for tomorrow when HTC will finally unveil the next flagship phone. It won't be called the HTC One M10 or HTC One 10 but simply as 'HTC 10'. That we're already sure especially after the first OIS Selfie camera sample shots were shared online. We've heard much about the smartphone and have seen too many leaked images but until the formal announcement, expect to see more.
The latest photos were spotted on GSM Helpdesk. The Dutch website published two photos of what we believe is the HTC 10. So far, these are the clearest and most believable images of the smartphone. The back side and front panel of the black smartphone are shown off and well, we can say it definitely looks like any other HTC phone we've seen the past few years. We're tempted to say it's an iPhone look-alike but of course, HTC will only say they are not copying the Cupertino company but it was Apple who first copied them.
What's a bit different though from the past design is the slightly curved front screen (again, just like an iPhone). Interestingly, there are no front-facing speakers usually placed on the top and bottom of the front screen of HTC phones. HTC boasts off high-fidelity and hi-res audio quality courtesy of the BoomSound technology so we're curious where are the speaker grilles.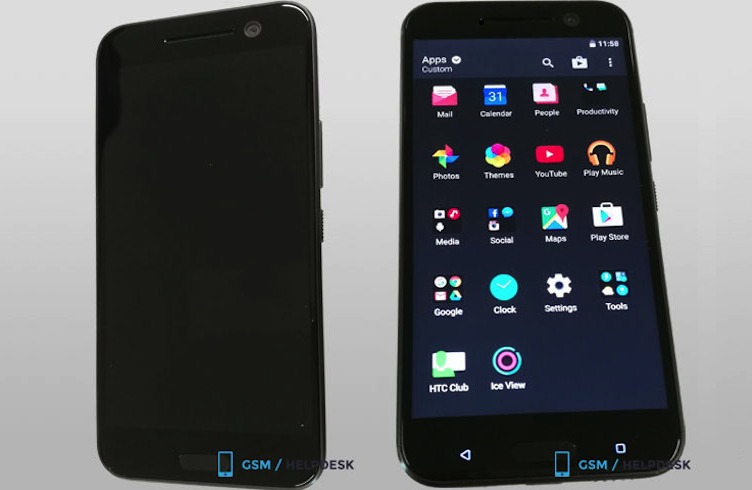 We're expecting a fingerprint sensor based on that huge power button at the bottom front which you can also see on another image leaked on Weibo of a white version of the HTC 10: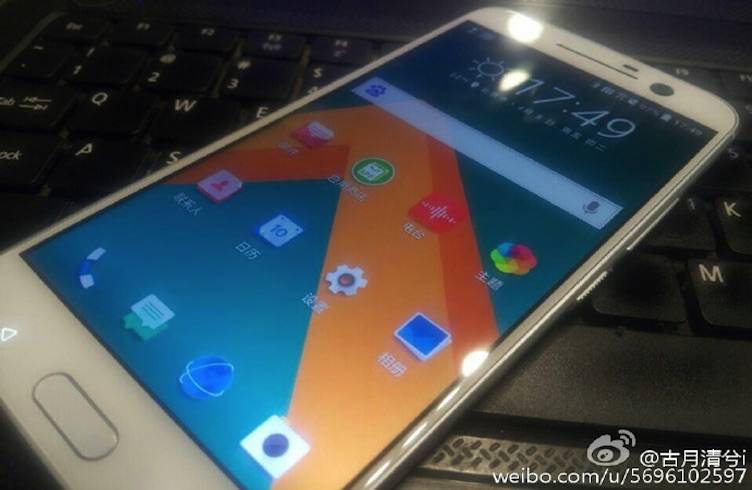 Doesn't this white HTC 10 remind you of an old but familiar Samsung Galaxy phone?
The same GSM Helpdesk leak includes information on the specs, most of which we already know: 5.2-inch QHD display, Qualcomm Snapdragon 820 processor, 4GB RAM, USB-C port, 3000mAh battery, a world-class 12MP Ultra Pixel rear camera (with stabilization and laser autofocus), and a 5MP OIS front-facing camera.
April 12 is happening. Just a few more hours and we'll see what HTC has been confidently teasing us.
VIA: Weibo
SOURCE: GSMHelpdesk