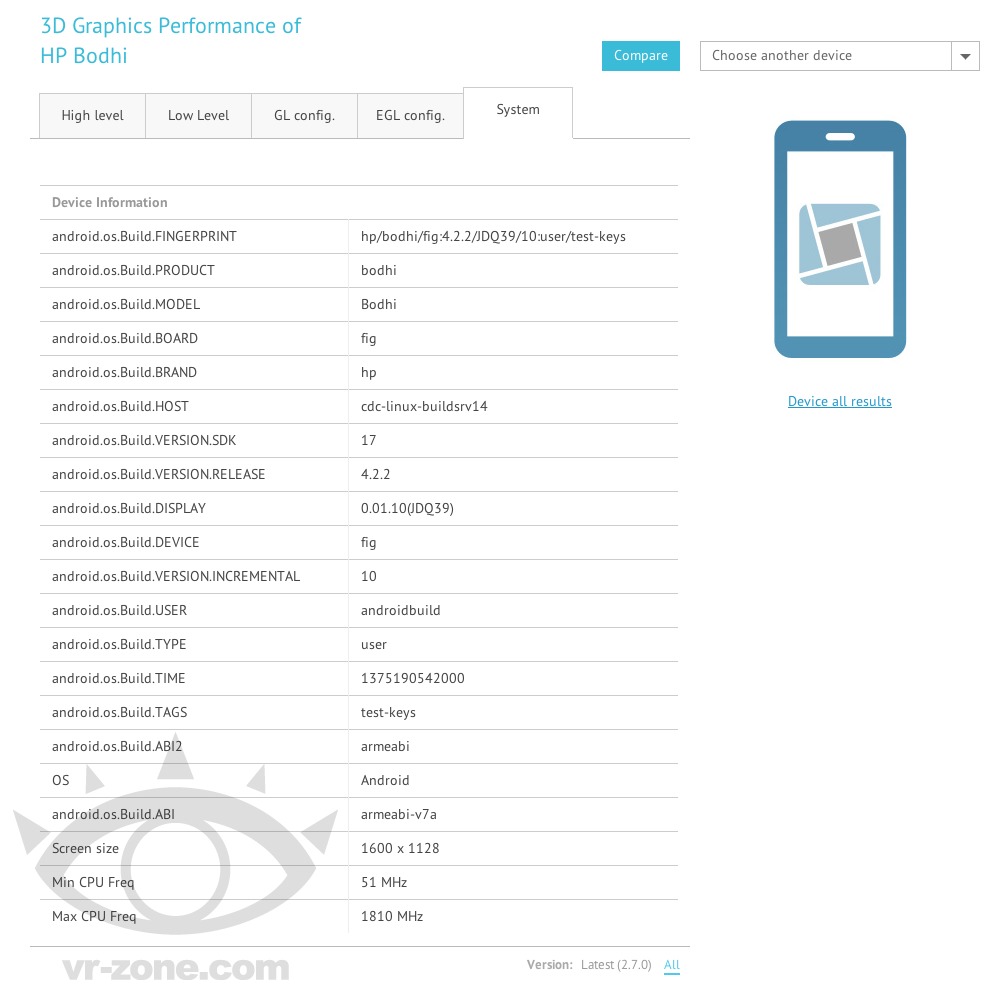 HP isn't a name that one would immediately associate with Android and yet the company has managed to release two Android tablets this year already. And it seems that HP has another Android device in its pipeline, although we're not really sure if it's a phone, a tablet, or a phablet.
At the start of the year, HP announced its Slate 7 Android tablet, which we found to be a cheaper but also somewhat mediocre alternative to the first Nexus 7. Then a few weeks ago, HP launched the Slatebook x2, a 10-inch tablet/laptop hybrid that we were initially impressed with. Perhaps the company is really serious in making a dent in the Android market, as leaked results from GFXBench point to an Android device named "Bodhi".
This HP Bodhi supposedly has a 1600×1128 resolution display, which doesn't really tell if it's a tablet or a phone. It is also indicated that it is running Android 4.2.2 on a 1.8 GHz processor. We can only presume here that it's a quad-core Tegra 4 chip, similar to the Slatebook x2. Unlike the Slatebook x2, however, it scored a slightly higher frames per second rating.
Other than these figures, we have no other detail about this device that suddenly just popped up out of nowhere. We'll be sure to keep you updated when we get further information.
VIA: vr-zone