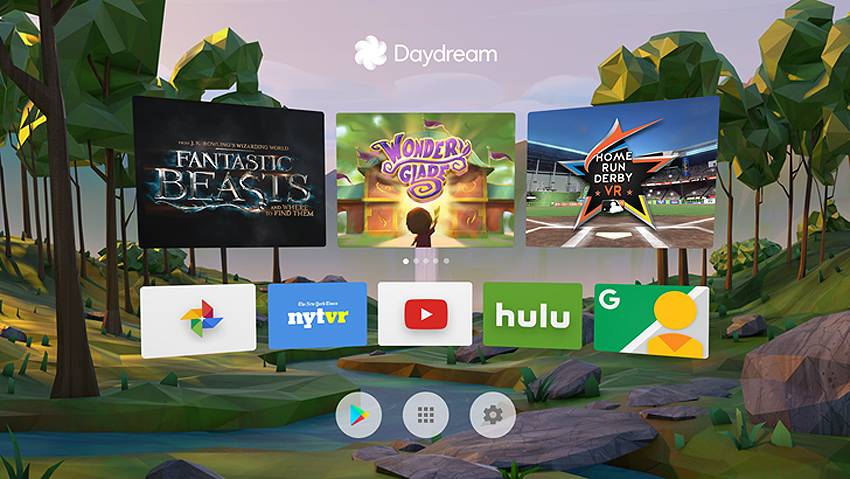 To prep for the Daydream View VR headset shipping tomorrow, Google has now released the Daydream app out to the Play Store. This is of course to make sure that you have the necessary app to get Daydream VR content when your VR headset arrives. Yes, the app is necessary so that your phone can get Daydream VR content.
We've talked about Daydream before, and if you don't remember, this is the new VR portal for content and apps compatible with Daydream. This is not the same as the Google VR Services, although the latter is also necessary so you can run VR content on your phone. Treat this more like a homescreen where all Daydream VR content can be easily browsed and accessed. Give the app a spin before your VR headset arrives. If for some reason you can't access the download link below, an APK Mirror download is also available.
In that line of thinking, you might also want to check if your phone can handle what Android is calling "Virtual Reality High Performance." Among the hardware requirements are that the processor for your phone has at least two physical cores, the screen size must be between 4.7 to 6 inches and must be able to give you 60 Hz refresh rate in VR mode, it must support OpenGL ES 3.2 and the Vulkan graphics APIs, and it must support at least Bluetooth 4.2 and Bluetooth LE Data Length Extension. Find all of the requirements in this list.
Are you excited for your new Daydream View VR headset? If you are rocking a Pixel phone then you know this headset was made for your phone. If you have a phone which is not a Pixel, you might want to check compatibility by installing the app and checking the compatibility list.
DOWNLOAD: Google Play Store