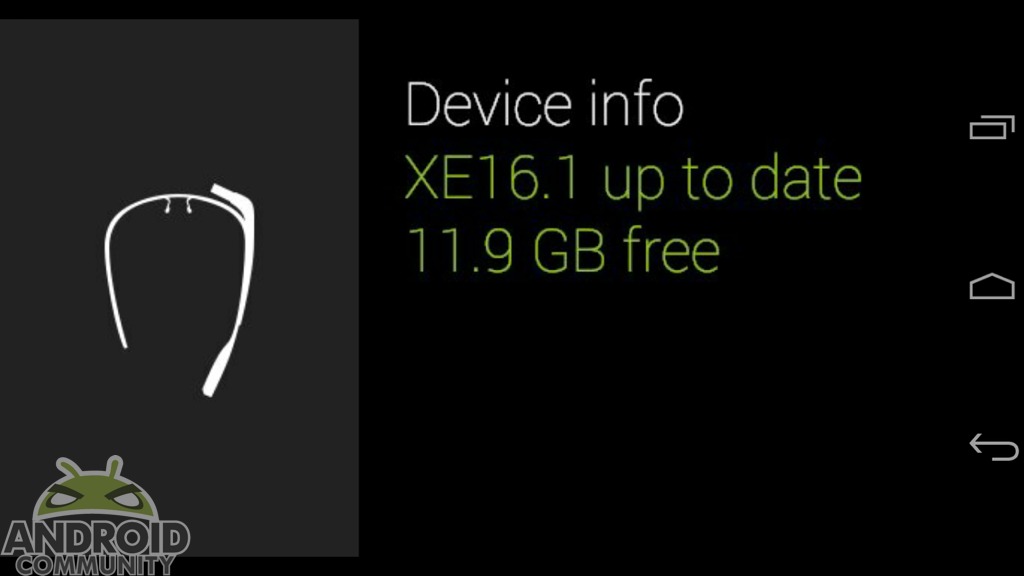 Kit Kat, the XE16 update, rolled out for Google Glass users back on April 15th. There was lots of promise and hope coming with the update. Google touted goodies such as increased battery life, however it also looks like plenty of users had issues as a result of updating. We are on the lookout for a changelog, but we did want to mention a new update is currently in the process of rolling out.
This latest will bring Glass up to XE16.1, and naturally, we suspect this is nothing more than a bug fixer. Common complaints that came with the XE16 update were sluggishness, a frequent need to reboot, the quality of voice recognition and battery life. We cannot say we were experiencing all of those issues ourselves, but we do hope this point release update takes care of the problems.
Otherwise, Google also announced the Calendar Glassware yesterday. Despite a promised timeline of "later this week" that seemed to have arrived rather quickly after it was announced. The Calendar card will sit to the left of the home screen and while a nice addition, it does still have some limitations.
For one, it only shows the main calendar on your account, which may be an issue for some users. But on the plus side, the Calendar Glassware does allow you to make changes to the title, time or location. You can also RSVP, delete and dismiss events from your timeline.
[Update] There seems to be some issues as a result of the XE16.1 update. Google did stop the rollout, and they are also working with those affected to resolve the issue. If you are one of those affected, we suggest heading in to the official (and private) Explorer Community forums.