For all your Android calendar needs, anything that looks and works like Google Calendar should do the trick. But sometimes people who are more organized than others need a more feature-rich app that can span events and maps and be shared to multiple people – more of a collaborative app. In that case, EvGenie looks like it could work for you.
EvGenie is a synced calendar app made by Titanium Track, makers of the power user favorite (and root only app) Titanium Backup. EvGenie seems to be a calendar app geared towards collaboration and working together – you can invite users to work on a specific event, and the app allows you to share notes, comments, interactions, even media files connected to said event. There's even a Map view where you can track event data if locations are essential to the said event.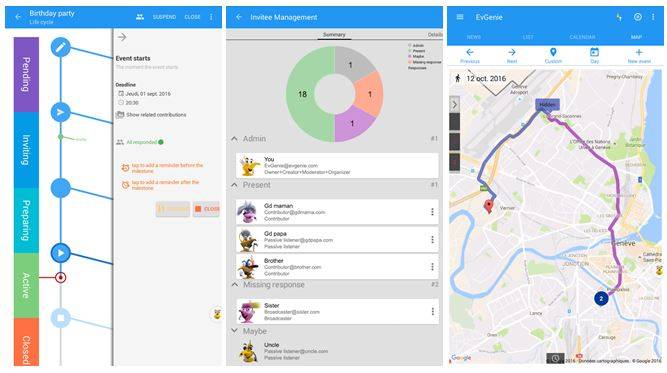 Of course, you have to be able to sync the calendar over devices, or else EvGenie won't do the work you need it to do. Unfortunately, this syncing feature is not yet available on the preview version that's out via the Google Play Store right now. We're assuming that after a period of allowing people try this app, the developers are going to ask them to pay to use all the features.
If you want to check this app, you know… because you're super-organized like that, then check out the download button below. No idea yet on when the full version will launch.
DOWNLOAD: Google Play Store