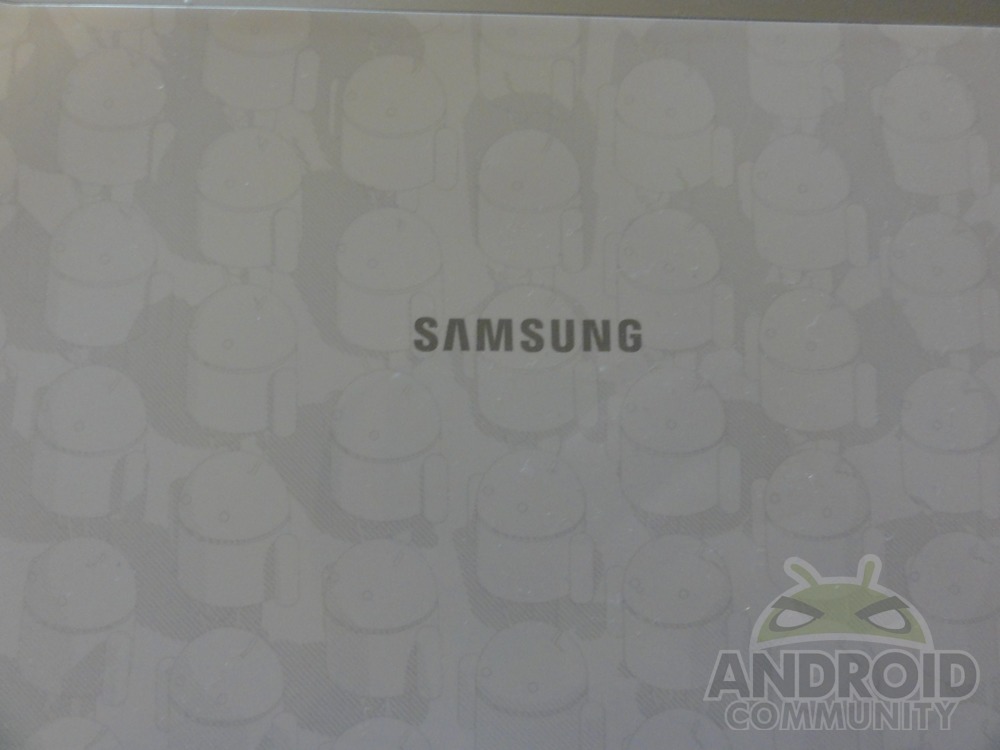 We've got an account here of a until-recently-proud owner of a Samsung Galaxy Tab 10.1 Google I/O Limited Edition Android tablet. An account that tells a story of one of the most evil errors a person holding a $500 device might hope never to have to experience – the fact that this device was free notwithstanding. This error is a physical error – it appears that the glass covering the front of the Galaxy Tab 10.1 is coming loose. Luckily the person who we're speaking with here has gotten word back from the Samsung support line on what he should do to fix this situation.
As you know, this year at Google I/O (2011), one of the free devices given out to all 5,000 attendees was this lovely Samsung Galaxy Tab 10.1, an early edition of the tablet featuring a special Android army etched in the back cover and a non-TouchWiz experience happening inside. We've got an entirely full review of this device for your enjoyment. Notice how slick, sleek, and fabulous it is. Notice how similar and perhaps even smaller and lighter than the iPad 2 it is. Wow, what an object, right?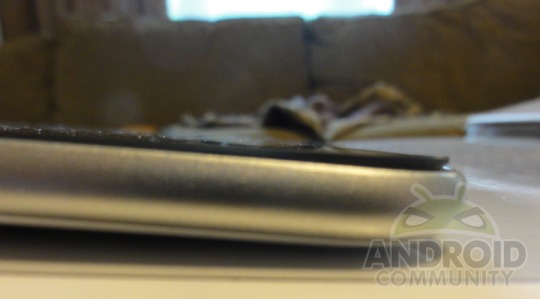 Well it turns out there's something very evil happening to at least one of these 5,000 – a glue error! Have a look at this terrifying image you see above and shield your children's eyes, because it is terrifying. That said, the owner of this device, a fellow by the name of Justin G, has emailed Samsung Support, receiving this message in reply:
——-BEGIN EMAIL——–
Dear Justin,

Thank you for your inquiry. You have reached Samsung Telecommunications America. This inquiry concerns a model that is not manufactured for use here in the United States.

Unfortunately, Samsung Telecommunications America is unable to provide information, technical support, or repair services for Galaxy tablet 10.1 since this device is not yet available in United States. We do not have the knowledge base or components to provide this service.

Because this inquiry is in relation to a model manufactured for use in another country, please click here and select the appropriate country of support. This will direct you to the main website for that country's support and provide you with a Contact Us link, located at the bottom of the page. Questions will then be directed to the proper support center for your model phone.

We do apologize for any inconvenience this may cause.

Thank you for your continued interest in Samsung.

Sincerely, Technical Support John
———-END EMAIL———-
Well, Technical Support John, the link provided doesn't really lead anywhere:
http://www.samsung.com/us/function/ipredirection/ipredirectionLocalList.do
but we do appreciate the sentiment. We're truly hoping this is the only incident, but we're asking that anyone else who has the same situation going on to step forward and let us know so we can continue to push Samsung for a fix. They've made one of the greatest tablets on the market, can't stop now with a little yet potentially big issue like this!
Here's how the corner SHOULD look, this photo taken of the same tablet in question:
Thanks for sending this in, Justin G!
UPDATE: User Aaron Mars has the same problem, and more reports are pouring in –
"Here's mine. Not as clear as the one from the original post, but I can assure you when I press on the corner, I can feel it move and hear the glue trying to take hold."
UPDATE: User Kasra Varzaghani also adds a report –
I have the same problem 🙁 Its the upper right corner(by the headphone jack) only though! it's fine on the other three corners. I think it's a glue issue.
UPDATE: Nirav C comments –
Hey Chris,
I saw your article on android community and decided to send you the pics I have of my tab from google i/o. wouldnt say mine is as bad as justin's but it is noticeable a bit up close (i noticed it while reading on my tab). On one of the edges I can see a little crevice between the black bezel and chrome casing. Here are some pictures, and thanks again for writing this article! Didn't know where to turn to otherwise.
—
Nirav C
UPDATE: Oscone R comments –
I was reading are article and thats when i took a real good look at my tab and saw i had the same issue as bad im kinda upset i spent 850 on this device you know if their going to fix it any word yet?
—
Oscone R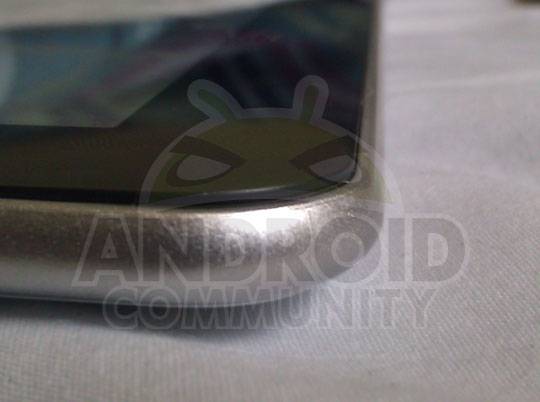 Feel free to post a picture of your broken unit in the comments below OR email to [email protected]