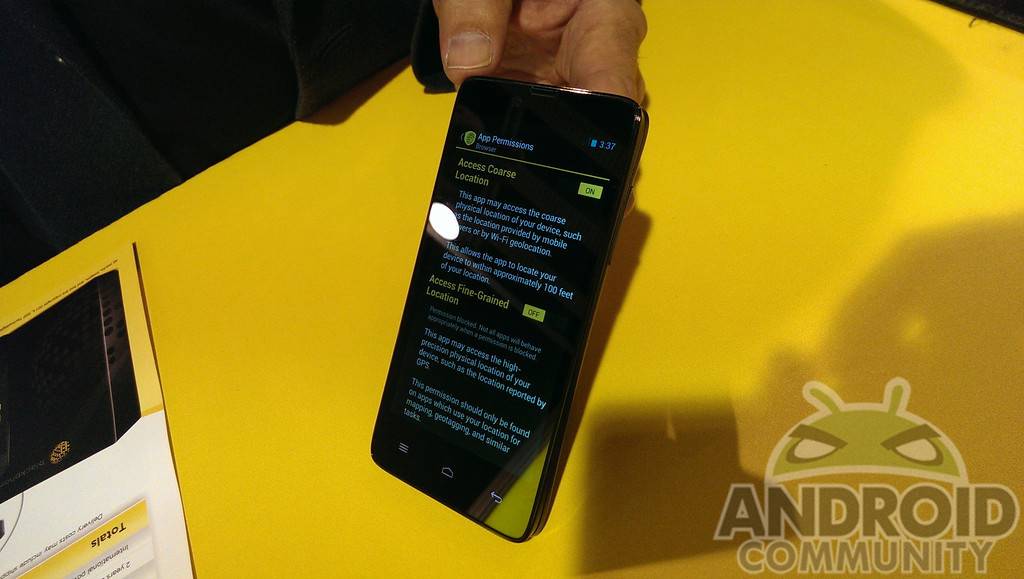 Those who have been quite concerned about recent breaches in security and privacy might be well aware of one of a kind devices like FreedomPop's "Snowden Phone" and Silent Circle's Blackphone. This latter device, which saw quite an uptake after it was unveiled at MWC last February, will be shipping in three weeks, giving its soon-to-be owners access to the company's famous Silent app suite right out of the box.
In terms of hardware, the Blackphone is quite nondescript, sporting a 4.7-inch 720p HD screen, 1 GB of RAM, 16 GB of storage, an 8 megapixel rear camera, and a 5 megapixel front shooter. The most notable piece of hardware on this device is probably the CPU. It runs on a 2.0 GHz quad-core NVIDIA Tegra 4i, probably the last NVIDIA-powered smartphone we'll be seeing in quite a while after the chip maker signified their shift in business directions away from commodity mobile devices.
But where the Blackphone shines is in the features that no one is allowed to see except the owner. The device is filled with to the brim with things that will keep your information private and safe from unauthorized eyes. That said, Blackphone doesn't actually prevent you from sharing your information. Should you wish to let Google access pieces of information, it will let you do so. The point is that, should you chose to keep your life a secret, it has several facilities to ensure that it remains so. Aside from apps like Silent Text for ephemeral and encrypted messaging or Silent Phone for voice and video calls, the device can also "lie" to regular apps that harvest your information. You can, for example, present it with a dummy location or an empty addressbook if the app requires GPS and addressbook access.
To most consumers, the Blackphone might be overkill. But to a certain group of people, that could mean life or death. Silent Circle claims that, ironically, some of their customers are actually US government agencies, when some of those agencies actually look at Silent Circle very warily.. That said, the Blackphone is indeed popular and has a market, if its sales numbers can be taken as proof. When the company started processing orders for the device, it quickly sold out even with a price tag of $629, which is quite high for a mid-tier smartphone.
SOURCE: Light Reading