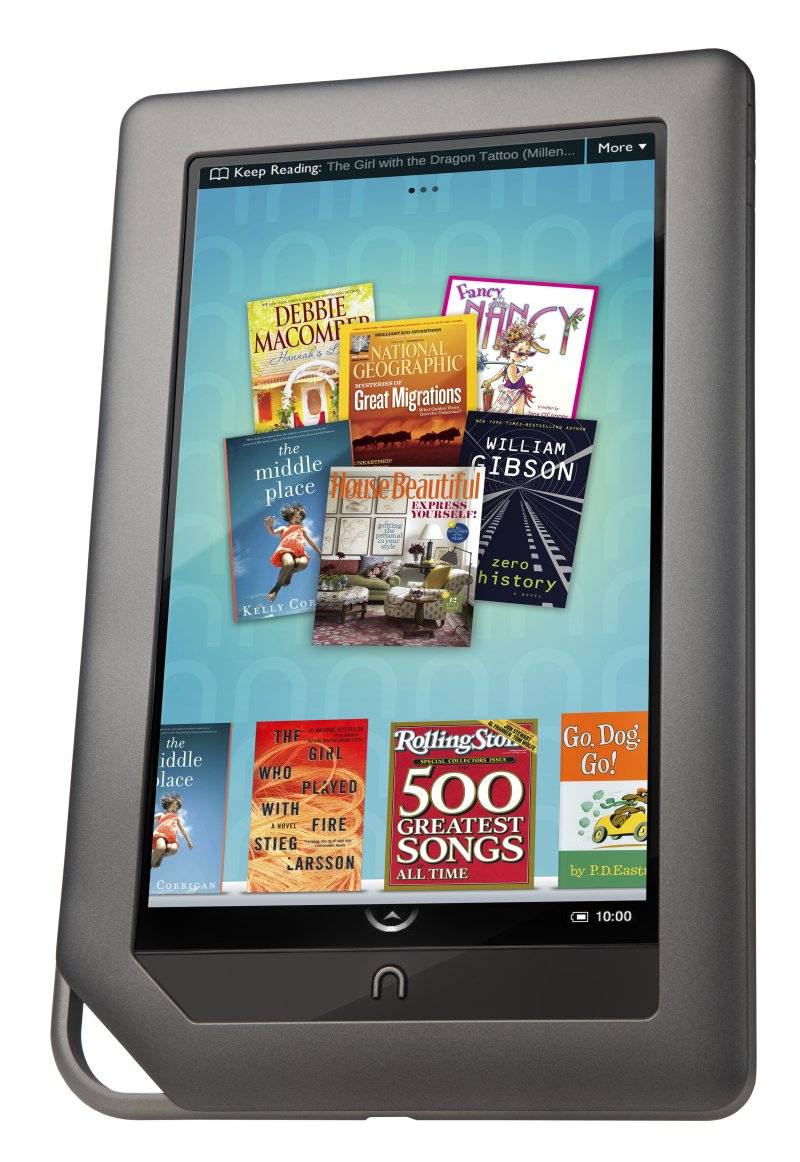 At an event in New York City today, Barnes & Noble announced the next iteration of their NOOK line, the Nook Tablet. The device shares a lot of DNA with the Nook Color, a sleeper hit from last year thanks to its relatively low price and high-quality screen. But the Nook Tablet holds no illusions as a "color e-reader":  it's a full-on media tablet, with the updated specs to match.
First and foremost, the Nook Tablet has a new 1Ghz dual-core OMAP 4 processor, which should allow it to compete with the latest Android smartphones in terms of performance. A full gigabyte of RAM doubles the original (and, as Barnes & Noble is quick to point out, the Amazon Kindle Fire as well). Memory is also doubled to 16GB while retaining the MicroSD card slot, while the screen is the same 7-inch 1024 x 600 IPS panel as the original. B&N is claiming that is has better viewing angles and lower reflection than similar screens. WiFi remains the only connection option, and even while it's on the Nook Tablet is quoted at 9 hours of video(!) playback.
Physically, the Nook Tablet is a dead ringer for the original. That's a boon or a bust, depending upon how you felt about the originals unique styling. The new tablet will be hair thinner at .48 inches/12.2 millimeters, and the soft plastic border is colored a different shade of grey. Other than that, the Nook Tablet has an identical chassis to that of the Nook Color. The whole kit and caboodle weighs less than a pound.
On the software side of things, the Nook Tablet is still running a heavily modified version of Android that puts a big emphasis on Barnes & Noble's digital content. They're letting a few other in past the velvet rope as well: Netflix, Hulu Plus and Pandora are highlighted as an "alternative to the content in Amazon's system." Free access to cloud storage via the "Nook Cloud" system is included.
The Nook Tablet will sell for the same price as tho Nook Color last year, $249. It'll be available online and at retail locations "next week". The original Nook Color will drop down to a Fire-fighting $199 at the same time. Meanwhile, the Nook SimpleTouch drops to $99 to fight with the cheapest Kindles.