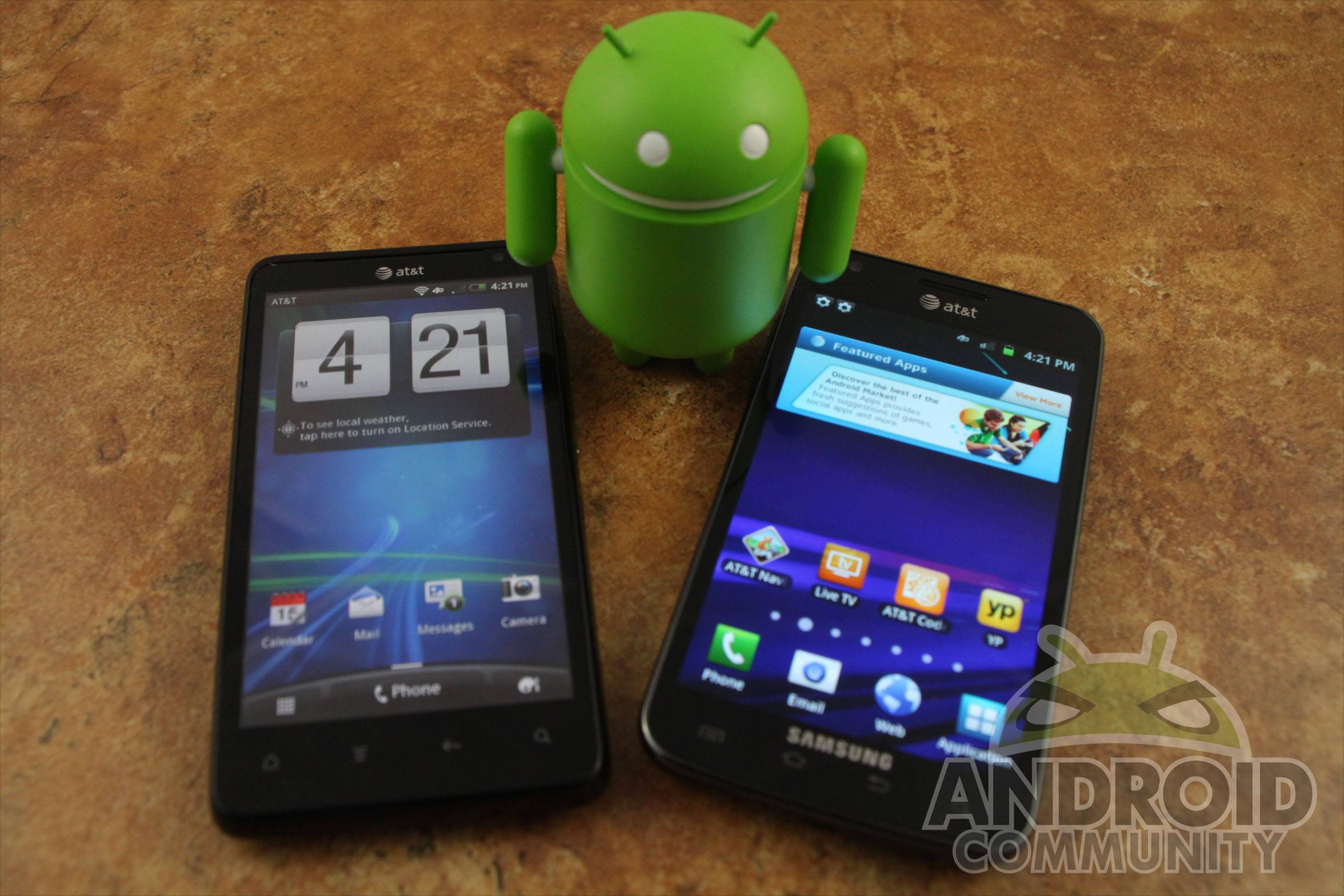 AT&T's first two LTE smartphones both run Android Gingerbread, but they've got the unfortunate luck of being released just a few weeks before Ice Cream Sandwich lands on the Galaxy Nexus. AT&T has confirmed that both the HTC Vivid and the Samsung Galaxy S II Skyrocket will be updated to Android 4.0 eventually. No specifics were mentioned, but a nebulous "early 2012" should see the rollouts begin.
The news isn't altogether surprising, since both phones offer high-end hardware and have a place of distinction in AT&T's lineup. AT&T doesn't want the prospect of handsets stuck on outdated software (for too long, anyway) to deter sales, set to begin this Sunday. Even so, the confirmation is appreciated – all too often Android enthusiasts are left to wonder about this sort of thing.
If the timeframe seems long, it's probably because both Samsung and HTC need to integrate their custom user interfaces with Ice Cream Sandwich. HTC is quoting a Q1 timeframe for the ICS update to the Rezound on Verizon. Both TouchWiz and Sense are pretty extensive modifications of Android's base code, so the wait could be a long one for almost all of each manufacturer's phones.
For a better look at each of these new phone,s check out our hands-on coverage of the HTC Vivid and the Samsung Galaxy S II Skyrocket.
[device id=1991]
[device id=1987]