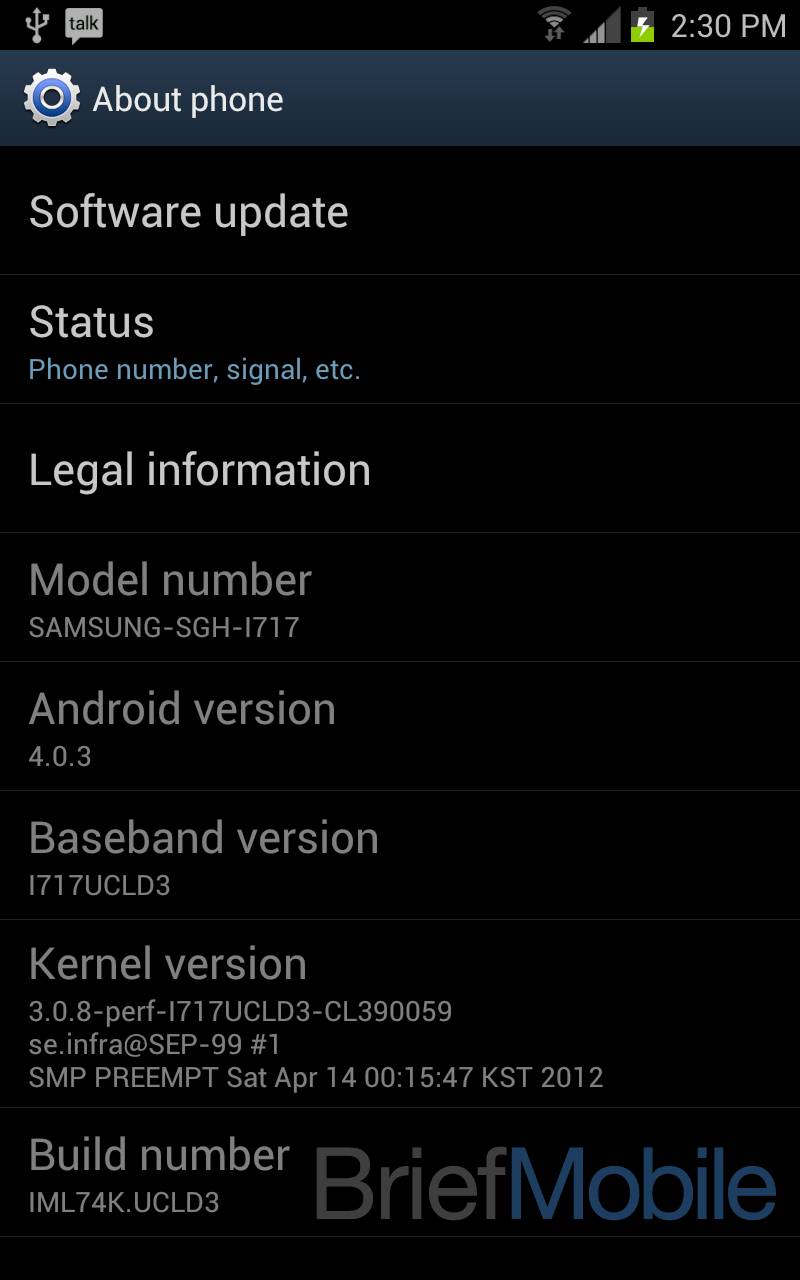 If you're an AT&T Samsung Galaxy Note owner jealous of the international model's shiny new official  Ice Cream Sandwich update, you can take solace in yet another Android 4.0 leak for the American version. BriefMobile got their hands on the official software and posted it for download. If you're running the older version, you may want to upgrade: the newer ROM brings significant bug fixes, though it's far from perfect.
The leaked AT&T ROM from April was build UCLD3, while this build is UCLC5. There's no additional features and it's still Android 4.0.3, but the performance and stability of the newer software is testified by plenty of users already. The annoyingly constant force closes of the previous build seem to be fixed. Apparently it still needs a little more time in the oven, because for some reason Instagram doesn't work. Flashing it will require a Windows PC, and unfortunately you'll lose all the data stored on the phone so far (not to mention root privileges if you've obtained them).
Naturally, the upgrade is offered with no guarantees and plenty of caution – flash at your own risk. Those of you who are custom ROM junkies may want to skip the official updates entirely and try out some of the latest CyanogenMod 9 nightlies. On the Galaxy Note in particular they've added support for the S-Pen stylus and generally tidied things up. As always, remember to make a Nandroid backup.
[device id=2241]