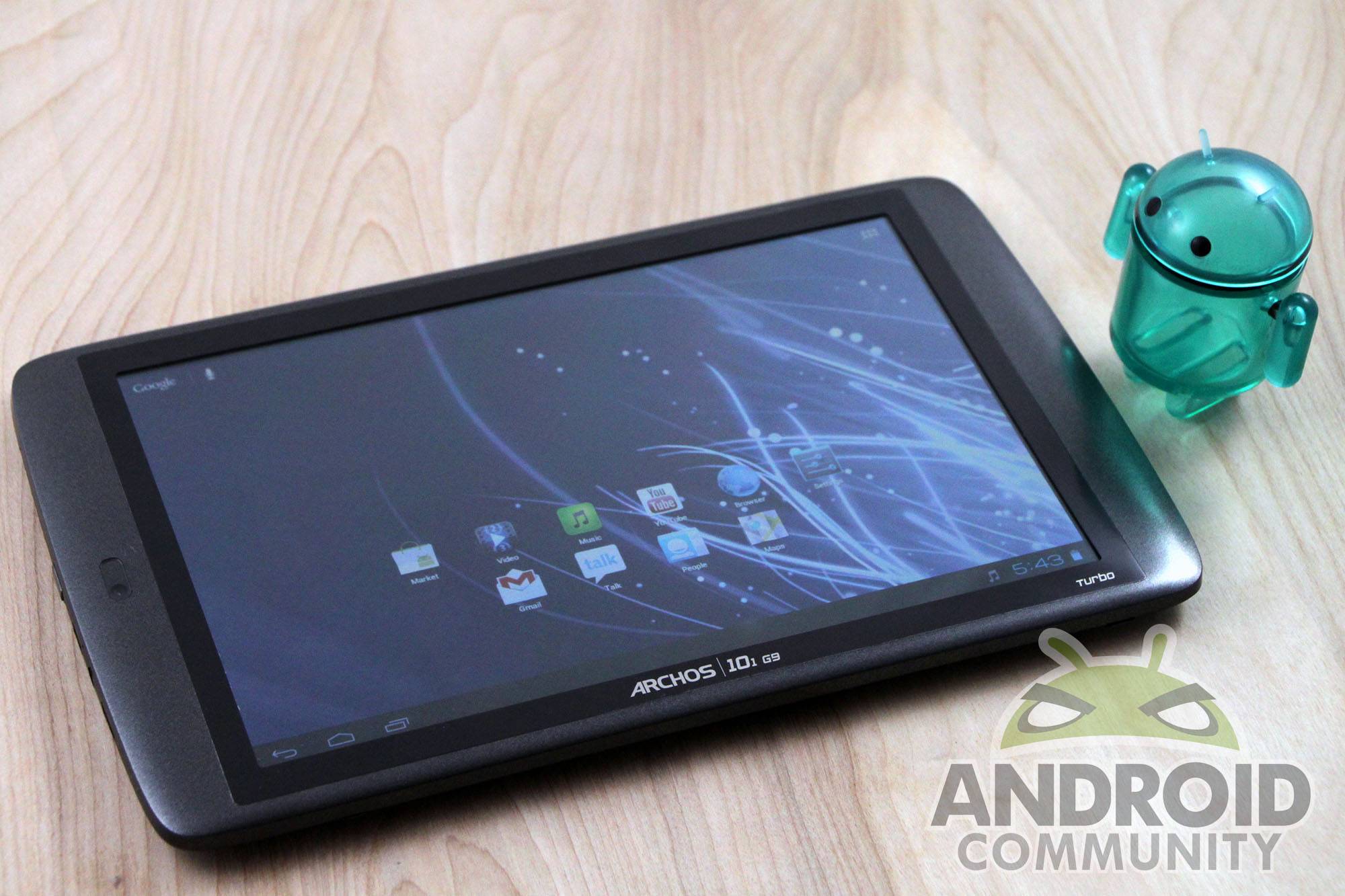 Archos has been around for a lot longer than Android tablets have, pumping out reliable if uninspiring media players for videophiles on the go. While the 101 G9 is a solid enough tablet and equivalent in most respects to the first generation of Honeycomb devices from bigger manufacturers, almost a year later it's become somewhat left behind. That's why Archos has introduced a Turbo edition along with Ice Cream Sandwich. In addition to running Android 4.0 right out of the box, it gets a fast 1.5Ghz dual-core OMAP processor to handle the more strenuous software.
Archos has a design principle that can be described as "function over form". To be blunt, the 9th-generation tablets aren't pretty – they use a conventional screen bezel that's more evocative of cheaper tablets than the sleek, skinny machines we're used to. What Archos does do well is capability. No-nonsense buttons and ports make for the tablet equivalent of a pickup truck. Along the left side you'll find the power button, a microUSB port (which also charges – score!) a Mini HDMI port and a standard headphone jack. The right side has the volume button, and that's it as far as controls go.
Around back you'll find a retractable plastic kickstand – a feature that I dearly wish could be found on more Android devices – a large, loud speaker and a dummy slot for an emty USB port. This is for an optional 3G model that won't mean much to our American readers, since they couldn't use it if they wanted to. There's no camera on the back (something that I must admit I won't really miss) but the front-facing camera has a surprising 720p resolution.
The real star of the show is the software. And if you're a fan of vanilla (ba-dum bum) Ice Cream Sandwich, you're in luck. Aside from a few free games and  Archos' own media apps, which tend to be as good or better than Google's anyway, the system is bone stock. Seeing Ice Cream Sandwich as it was meant to be seen is refreshing, especially as larger manufacturers continue to to add needless skins and customizations. All the 4.0.3 features you want are included, along with the Android Market/Google Play Store, unlike some earlier Archos tablets. What few changes Archos has made to the ICS interior are there for the modem and internal storage management.
The extra capability in the hardware is self-evident when using Archos' video app. 720p playback on the 1280×800 LCD screen was smooth, even when rapidly tracking between scenes. I wish the screen were a little brighter, though, and at one point I had to recalibrate it – something that should never happen on a capacitive display. Music is loud and surprisingly clear – the 101 G9 is definitely designed for media consumption first and foremost.
The Archos 101 G9 Turbo starts at $329.99 for the 8GB model. (Retail is over $300,  We'll have a full review up later this week. Check out the hands-on below:
[device id=1627]