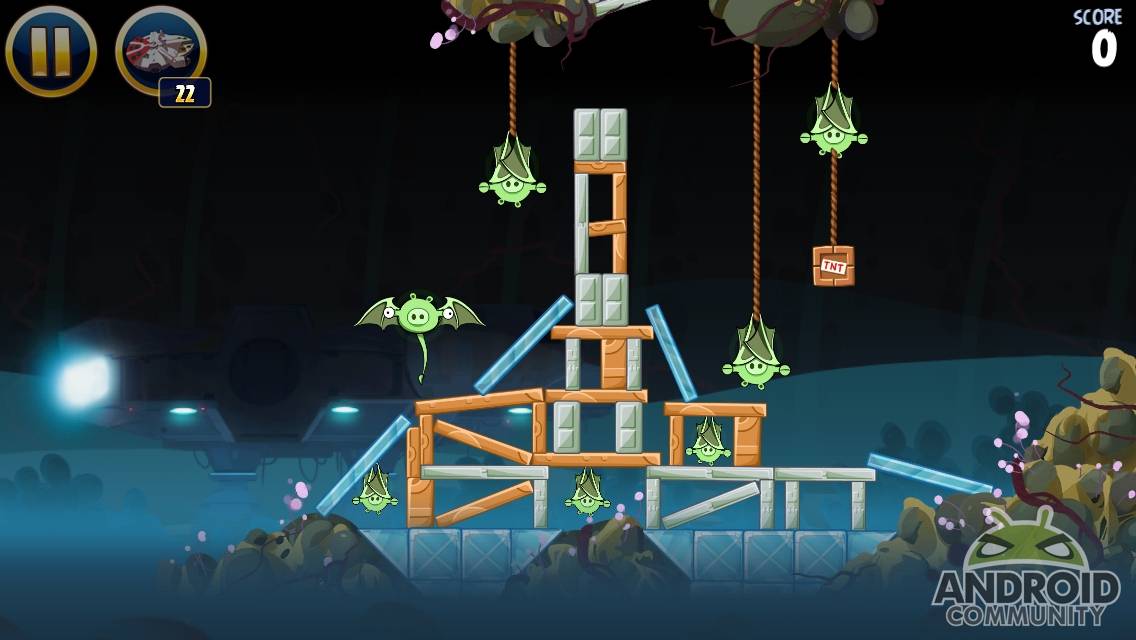 It was just yesterday when we saw the teaser for the Angry Birds Star Wars update and we were hoping that it would come available soon. And well, the update has since landed in the Google Play Store and those who have previously installed the app may want to go ahead and grab the update as it has added some new levels.
Specifically, Rovio has added 20 new "nail-biting" levels as well as two new bonus levels. These new levels follow the Battle of Hoth and have the Rebel Birds flying towards the asteroid field hoping to find some cover. Aside from the addition of 20 regular and 2 bonus levels, Rovio has also offered a warning — watch out for the mynock pigs, which will be found in the belly on the asteroid.
Basically, this update has you navigating the asteroid belt and avoiding the mynock pics. Of course, in a simpler form, this update just adds a bit more Angry Birds adventure to the Star Wars series. And rest assured in knowing that your favorite characters including Han, Chewie, Luke, Leia, C-3PO, R2-D2, Vader and Obi Wan all remain.
That all being said, Angry Birds Star Wars is available in a regular and HD version. The regular version is available for free and the HD version will set you back $2.99. Those who have already been playing can simply grab the update from Google Play. Those who are new to the game will be able to find the free version here and the paid version here.