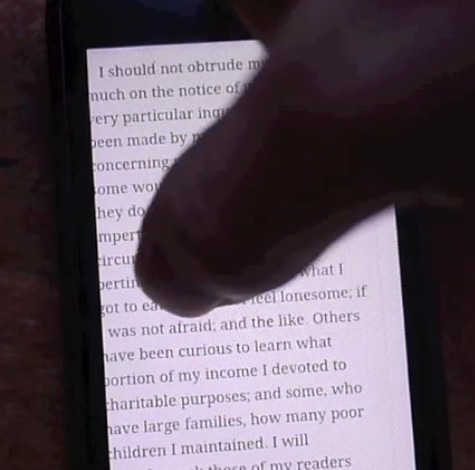 The summer version of the Android Market has been announced! Inside you'll find a whole new batch of aesthetics surrounding your favorite apps and games AND you'll have a whole new couple of media types you'll be able to take advantage of: Movies and Books. This version of the Android Market is 3.0.26 and it was JUST announced earlier today. Below we'll both show you what's going on in this version AND we'll show you where you MIGHT be able to download it for yourself. This is an early release of the app and if you want to use any Movies or eBooks you'll have to grab a new official version of Google's Videos and Books apps, already ready to go in the Android Market (whatever version you've got) right this minute.
You'll immediately begin to notice a difference in the market as the regular white and green surroundings have been completely wiped away in favor of a rectangular set of panels that show one app or piece of media each, be it book, movie, app, or game. You'll see a color coding going on, apps and games both getting green while red goes for Movies and blue for Books. The front page, the main page of the Android Market has a set of four links to those four categories surrounded by shortcuts to apps that've been suggested to you by Google. These are apps that have payed Google to be on the front page, make no mistake about that, but they're good, too!
Movies
If you're anything like us, you realized immediately that there wouldn't be too much done with apps in the market here, so you went for the Movies. You'll see that each movie has a price, this price currently only being for a rental of the movie. Each movie is available to you up to 30 days after you've first started watching it (as opposed to the moment you started downloading it.) This part of the Android Market works directly with the official Google app by the name of "Videos." You'll need to download the newest version of this app in order to watch these movies.
Once you've got a movie downloaded and you open it up, you'll find that the setup is very similar to the most recent YouTube app setup, with the video above and the information about the movie below, this being while you're in portrait mode because movies are, for the most part, landscape, thusly it's landscape mode that you shall be watching your movies in their best form. The first movie we tried to download was Space Jam. Once it's downloaded, it still needs to you be connected to the internet to watch, buffering included if you're not connected to a great network, but the quality is quite nice nonetheless.
YouTube much? Then you turn it on it's side for the win:
Books
Books are listed the same way movies are and the same way apps and games are, in a series of boxes sitting on the front page and in a series of white boxes similar to how they're still listed on the web-based market for categories and the like. You can still view top selling, still view top free, and can indeed still view by category. Once you download the book and open it up in your Google "Books" app, you'll find no differences between what you were looking at a week ago and what you're looking at today, ebooks, text, page turning, the whole big amazingly diverse spiel.
The excitement awaits in the words on the pages!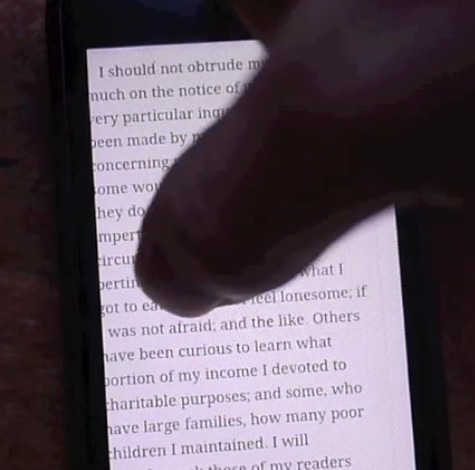 Apps and Games
You'll be dealing with, again, a very similar setup here to what you're already used to for app listings, with a slightly different download and purchase screen as seen below. The portrait mode for listings is, in particular, good, as you've got a bar which stays above at all times, search and sharing immediately apparent, lots of room for whatever the developer wants to add to the listing, including preview videos – you'll see this a lot in Movie listings.
These boxes are big, they're glorious, and they're set up really nice for small handset use. Tap away to app purchase glory, it's fun!
Inside the listings, it's similar to what we've had, but just a bit better.
Hands-On Video
[vms 5444e81fa0ce8ad8afe7]
Have a bunch of fun purchasing some apps, don't forget the Android Community app, and take note that the device we've been doing all of this on is the brand new myTouch 4G Slide, a device which completely rocks. We've got a big fat hands-on video and we've got a full review up now. Check em out!
OH and that place to download this very pre-release market? [Head back over here!]