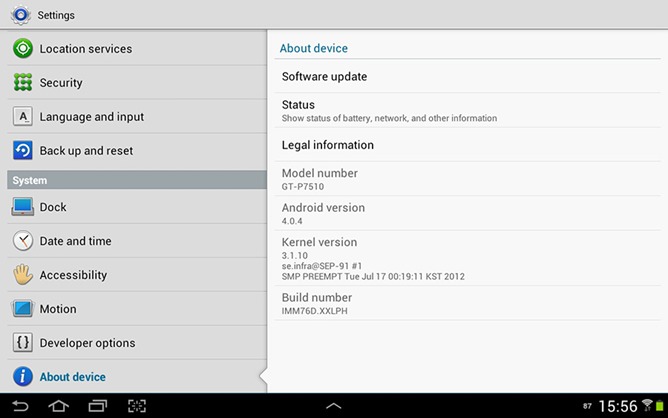 Samsung's original Galaxy Tab 10.1 is finally getting Android 4.0.4 Ice Cream Sandwich starting today. While it's been available with CM9 for months and months, this is the official update from Samsung themselves. According to SamMobile it started rolling out to the WiFi model today in the UK and Italy.
We first reported on the Galaxy Tab update path a few months ago, when we heard the entire recent Galaxy Tab family would get Ice Cream Sandwich back in June. First up was the WiFi Galaxy Tab 7.7 and now today the older, larger, 10.1-inch model is too.
According to reports from Android Police and XDA the 3G capable model in Italy is getting ICS starting today, while all other regions are only rolling it out for the WiFi model. Users can expect Android 4.0.4 Ice Cream Sandwich to arrive shortly, and along with it is the new Touch Wiz UX from Samsung. The same OS is currently running on the new Tab 2 series.
For a better idea of what to expect you'll want to check out our Galaxy Tab 2 10-inch review. For now we have no additional details on other variants of the Tab 10, or what parts of the world will see the update. Hopefully the US WiFi model, and the folks on Verizon will see the update in the coming weeks too. We'll update when we know more.
[device id=89]