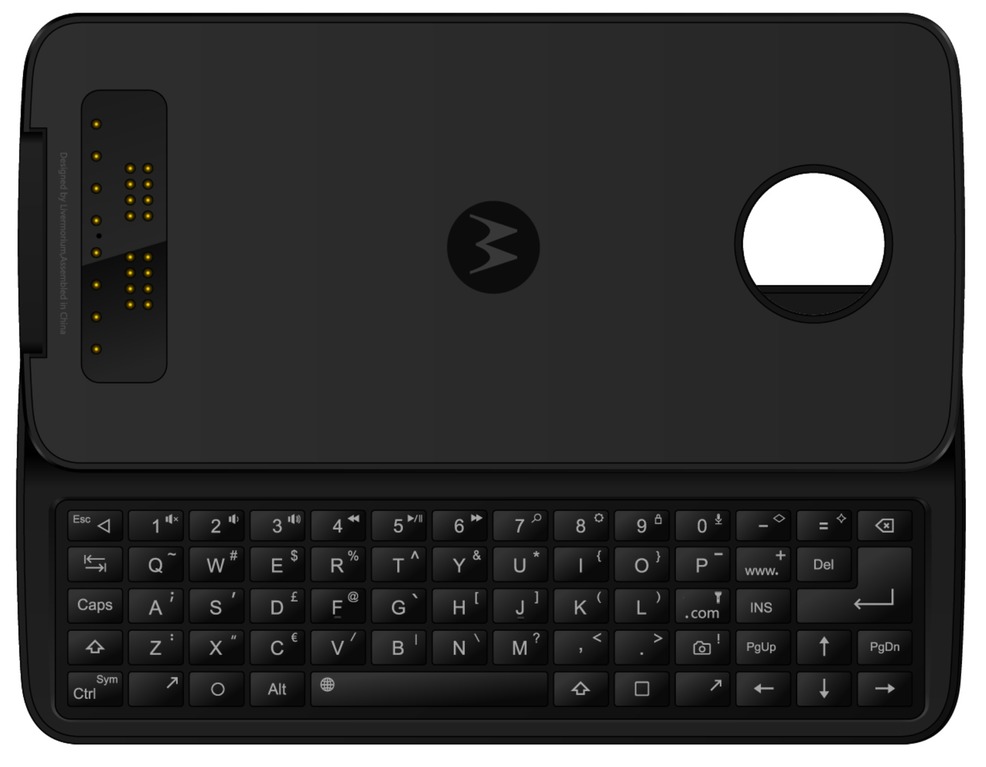 Well, we don't actually know how many people will like the idea of a QWERTY landscape-oriented keyboard on their Moto Z, but it looks like one is coming right now as a Moto Mod. This looks like a reincarnation of the QWERTY keyboard on the Motorola Photon Q (props if you remember that), only slightly bigger.
If you remember the Moto Z family, and more specifically the Moto Mods that can be attached to it, then imagine a slide out QWERTY keyboard coming from a Moto Mod unit and this is exactly it. It's a 5-line keyboard with arrow keys on the right portion. And because it is a full keyboard, camera usage would most likely be affected when using it. But you'd get it because you type more with the phone, right?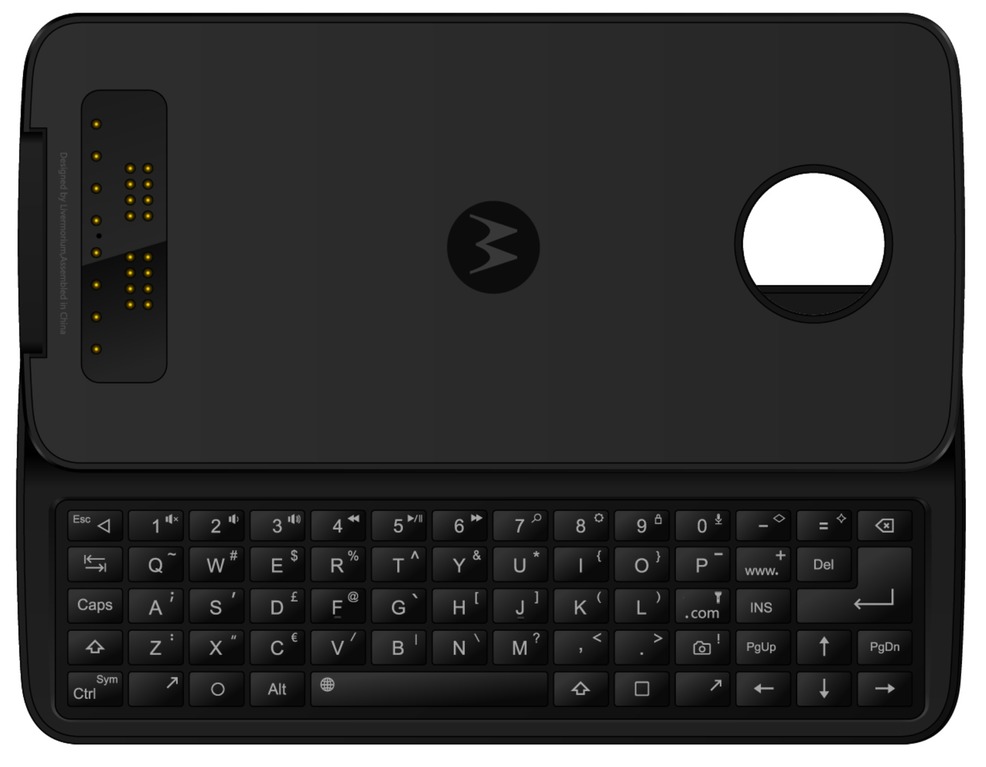 Moto Mods are semi-modular accessories you can attach to the back of your Moto Z device, and we've covered a number of them here. We especially like the camera module – pretty classy camera, that one. As for a slide out landscape QWERTY keyboard, we feel that this may be a niche product at best – there will be some people who miss it, but also a lot of people who won't get the point.
Be that as it may, there will be a crowdfunding campaign for this particular Moto Mod soon via Indiegogo. So if you like the idea, go ahead and support it.
SOURCE: Reddit