When Motorola introduced the concept of Moto Mods earlier this year, they promised that they will keep adding even more modular accessories that you will be able to use to add to your Moto Z devices. For this round of updates, there are two mods that they added: a battery pack from one of the leading brands that provide extra juice for our devices, Mophie, and a car mount from Incipio so you will be able to still access your smartphone even while driving while still being safe.
A few weeks ago we told you about the Mophie Juice Pack which should give you 3,000 mAh more power if attached to your Moto Z device. It should give you 60% more power, but of course that depends on how much you use your smartphone. It also comes with a USB-C port so you can charge it on its own or while attached to the smartphone. It's available now through Verizon and is priced at $79.99. It's a bit more expensive than other battery packs, but most people would say Mophie is worth it.
The Incipio car mount is a mod that you can attach to your phone so you can attach it to your car's zircon vent. You can place it either vertically and horizontally, and it comes with a 3.5mm headphone jack and a charging port. It will automatically bring up Android Auto while you're driving so you can enjoy all the functionalities that come with the platform. It will be priced at $64.99 which again, some might find a bit too expensive.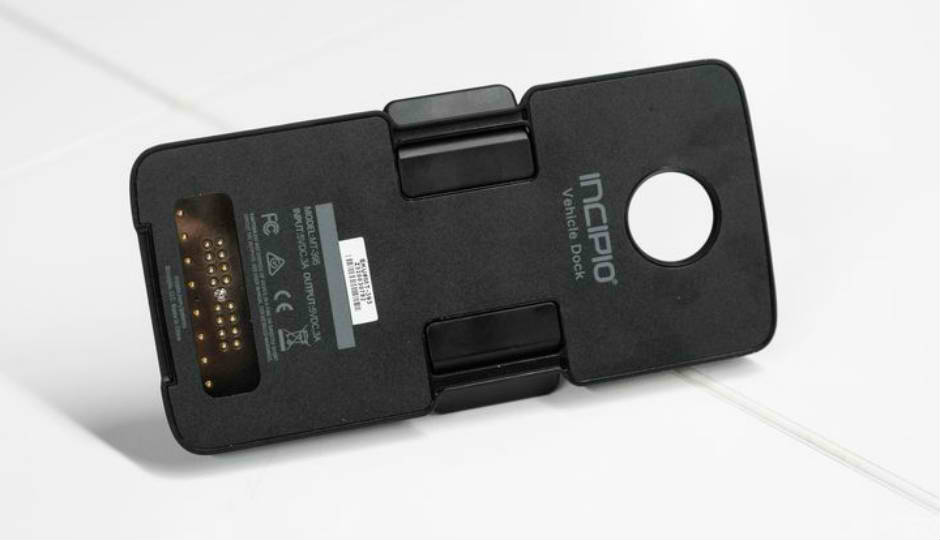 No word yet on when and where the Incipio car mount will be available. As for the Mophie Juice Pack, head on over to a Verizon online or offline store near you to get one for your Moto Z device.
VIA: SlashGear