We can almost smell and see the third generation Moto X. What with all the leaked images and rumors we've been hearing, we're so sure that the Moto X will be packed with better specs and features. Of course, that's expected of any new model from a known phone manufacter but since the Lenovo-owned Motorola is making an official announcement tomorrow, July 28, more people and websites are rushing to publish what little they know, hoping to be ahead of the company.
HellomotoHK recently published some information about the upcoming Moto X. We've been focusing our attention on the 3rd-gen Moto G so we know only a few things about the Moto X. The Chinese website said the Moto X will have a 5.5-inch FHD display screen, 21 megapixel main camera, 5MP front-facing camera, Dual SIM support, microSD card slot, and a 3600mAh battery. The smartphone is also expected to run Android 5.1.1 Lollipop already out of the box.
Last week, we mentioned the next Moto X might have a front flash and a fingerprint sensor. HellomotoHK shared the same photo we published so we're assuming that the photos we've seen the past few days are real.
The image of the Moto X above matches the previous leaked photo: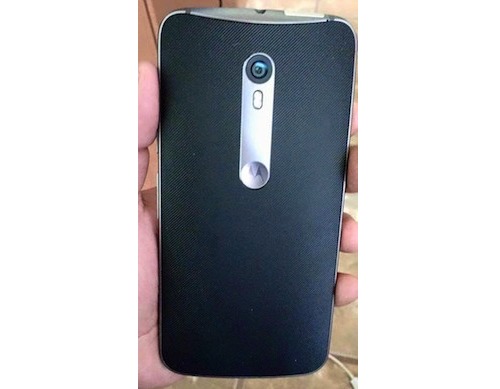 Compared to the Moto G, we don't have much details about the Moto X so the information from hellomotoHK is a welcome surprise. Let's see if all the specs listed are true.
SOURCE: hellomotoHK