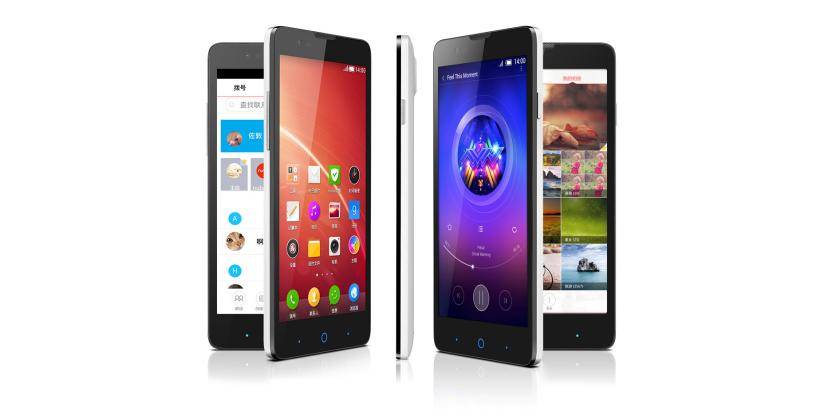 ZTE has just a unveiled a new budget smartphone in China, one that it seemingly poised to rival a very specific contender. With a name like "V5 Red Bull", this device seems poised to be ZTE's answer to the Xiaomi Redmi Note unveiled last month.
The two might indeed be mistaken for the other given their very colorful facades, but deep inside the they are very different. The Redmi Note is a rather giant device, with a 5.5-inch 720p screen, an octa-core MediaTek CPU, 1 or 2 GB of RAM, 8 GB of storage, and a 13 megapixel rear shooter.
On the other hand, the ZTE V5 Red Bull leans towards a smaller, but still phablet, size, with a 5-inch screen still at 720p. Deeper, the two are even more dissimilar, with ZTE sporting a Qualcomm Snapdragon 400, of which two versions are said to be available, an MSM8926 and an MSM8928. But here lies ZTE's trump card that puts it above all of its kin. It has 4G LTE support, something that even the Redmi Note can't boast about. It actually supports both TD-LTE and, via unlocking, FDD-LTE as well.
That said, the ZTE V5 Red Bull is aimed squarely at the budget smartphone market. A configuration with 1 GB of RAM and 4 GB of storage is marked at 799 RMB, or around $130 dollars, and quite similar to the Redmi Note. A higher 2 GB RAM and 8 GB internal storage, on the other hand, will cost 999 RMB or roughly $160. For a LTE-capable Android smartphone, that might not be a bad deal. The only question now is whether ZTE has any plans of introducing it to other markets outside China.
SOURCE: ZTE