Sony has introduced its new Xperia Z3 and its more svelte sibling, the Xperia Z3 Compact. The flagship and its smaller iteration share many of the same features, not the least of which is PlayStation 4 Remote Play and the promise of two days of run time on a single charge. As we've come to expect from Sony, both new Xperia phones are waterproof, as well.
Sony Xperia Z3
The Xperia Z3 flagship brings with it a 5.2-inch Full HD display with 10-finger multitouch support, and as previously seen, it will be available in Black, White, Copper, and Silver Green (the D6603/D6653 models, that is). This is joined by a 20.7-megapixel rear camera with 8x digital zoom and 3x Clear Image zoon, LED flash, and 4K video recording.
Under the hood, the Xperia Z3 has a 2.5GHz Qualcomm Snapdragon 801 MSM8974AC quad-core processor alongside 3GB of RAM and up to 16GB of internal storage, depending on model (the two aforementioned models, as well as the D6643 and the D6633). There's a microSD expansion slot that supports SDXC cards up to 128GB.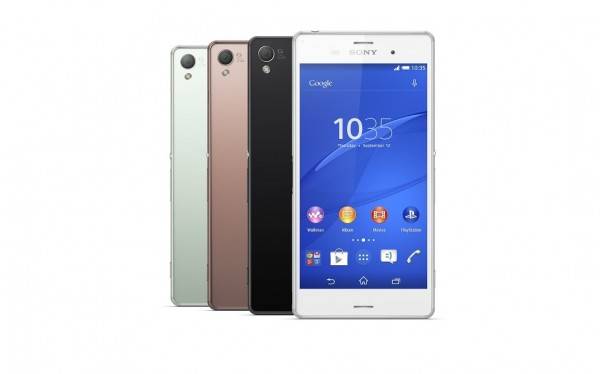 The whole roster of sensors are present: accelerometer, ambient light sensor, barometer, game rotation vector, geomagnetic rotation vector, magnetometer, step counter and detector, significant motion detector, and proximity sensor. Talking only of the D6633 model, the phone will offer up to 540 hours standby time for GSM+LTE.
For the D6633 model, the handset offers wide supports for networks: UMTS HSPA+ 850 Band 5, 900, 1700 (Band 4), 1900 (Band 2), 2100 (Band 1), GSM GPRS/EDGE 850, 900, 1800, 1900, and LTE Bands 1 – 8, 17, and 20.
Sony Xperia Z3 Compact
The Z3 Compact is in many ways similar to its larger sibling, but brings with it a 4.6-inch display rather than the larger 5.2-inches. The colors are brighter, as you can see in the images below, coming in at the traditional black and white, as well as orange and green.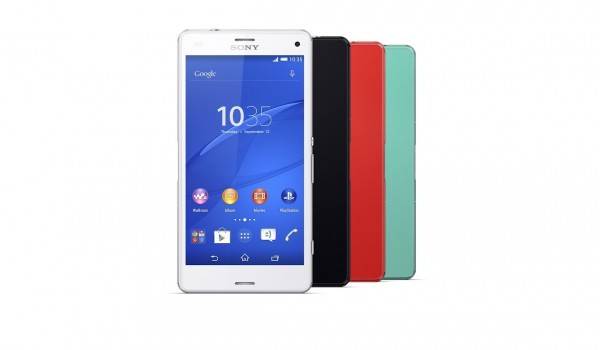 The smartphone itself measures in at 129 grams and 8.6mm thick, and is otherwise styled just like the larger smartphone: essentially, the Compact is merely a smaller handset for those who find 5+ inches to be too large for comfortable use.
Features
Both the Z3 and the Z3 Compact have front-facing stereo speakers that work alongside S-Force Front Surround. As a first for the Z3 series is Sony's DSEE HX technology, which upscales MP3 and AAC audio (and music on Music Unlimited) for a better sounding quality.
This is joined by the aforementioned PS4 Remote Play feature, which Sony doesn't fail to point out makes these the only two smartphones with this feature. There's IP65/68 waterproofing and dust-resistance, the use of TRIMLUMINOS display with Live Color LED and X-Reality, and SteadyShot with Intelligent Active Mode.
Both phones launch this fall, prices not yet known.