Xiaomi is making a big splash at CES 2017, with two new smart home devices and a stunning white version of their innovative Mi MIX phablet. Of course, we're more interested in the phablet, but the Mi TV 4 and the Mi Router HD are great devices in themselves as well. Let's take an initial look at what these devices bring.
The Mi MIX was actually launched October last year, with a body as big as your normal 5.5-inch phones, but the screen… oh that stunning edge-to-edge 6.4-inch display is something to behold. At CES 2017, Xiaomi is launching a gorgeous new all white design, made from a purely ceramic build. Hopefully, we should see this model available in the US market soon.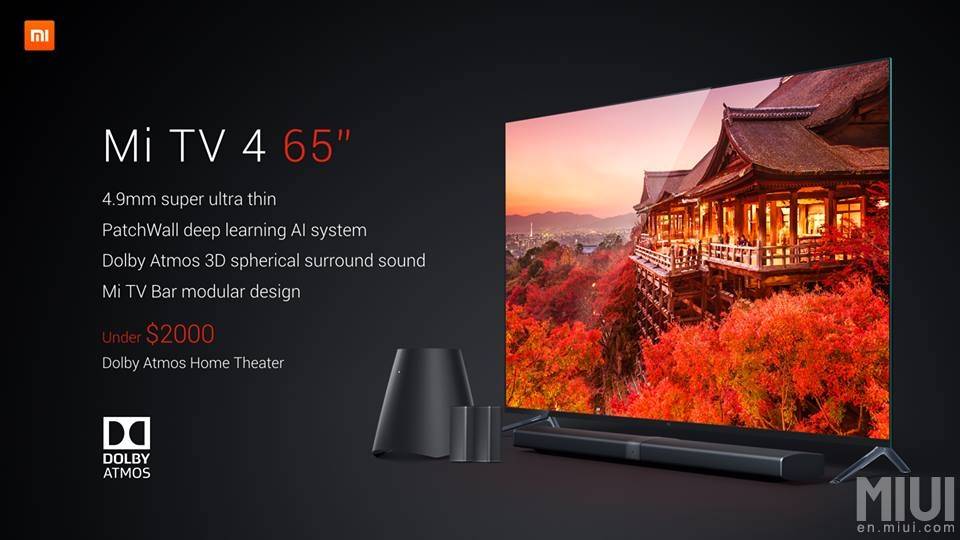 The Mi TV 4 is a wonder to behold. The screen of this 4K TV is thinner than most smartphones you will ever lay your hands on – at 4.9mm. There's no information as to the display resolution, but we believe it is a 4K resolution TV, hopefully with HDR. The TV is powered by a skinned Android operating system, with a "deep learning AI" Xiaomi embedded into the device. It will reportedly retail below USD$2,000 later this year.
Lastly, the Mi Router HD is one of Xiaomi's prime devices for getting into your home's internet-of-things lineup. It has all the features you need for it as a modern router – 4×4 multi-user MIMO which will support up to 2600 Mbps transfer speeds, a built-in hard drive for surveillance, and a modern and minimalistic aluminum design.
SOURCE: Xiaomi