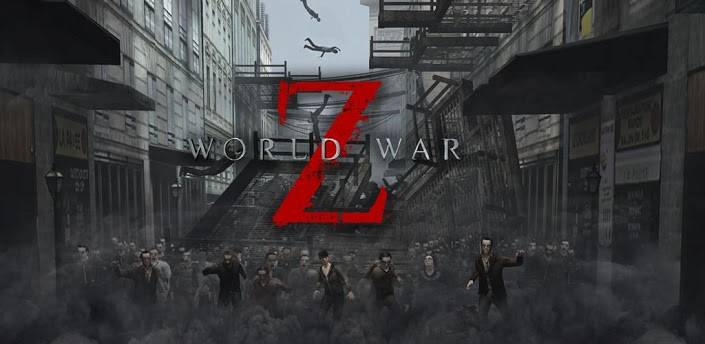 While we already have enough zombie-inspired games on Android, today one was released by the popular Phosphor Games Studio in collaboration with the upcoming movie starring Brad Pitt, World War Z. There's some impressive looking movies coming out in 2013 (like Superman) but I'm oddly excited for World War Z too, even if the title is god awful. However, we now have a pretty stellar looking game to play at the same time.
Released today to the Google Play Store is World War Z the game, and the visuals and graphics actually look fairly decent. Developed by Paramount Digital Entertainment and the team behind the Horn adventure game, you know it should be a pretty quality release. They even have a teaser trailer showing us what to expect before throwing down cash on the game.
So who doesn't like killing loads and loads of zombies? No one! That's why we have an abundance of similar games in the Play Store. It follows the movie, not the short story book, and comes with 28 first person shooter action filled levels, and what the developers call "intense combat, engaging puzzles, upgradable weapons and armor, and unlimited challenge mode." That unlimited challenge mode sounds familiar, and is probably loads of fun. Check it out.
With tons of different options, settings, customizations to make your player unique and even over a dozen upgradable weapons you should be well-equipped to handle the hoards of zombies. It even mentions hand-to-hand combat, so we might be fighting a few off with a knife or machete. Sounds good to me. Get it below for about 5 bucks.
SOURCE: Play Store