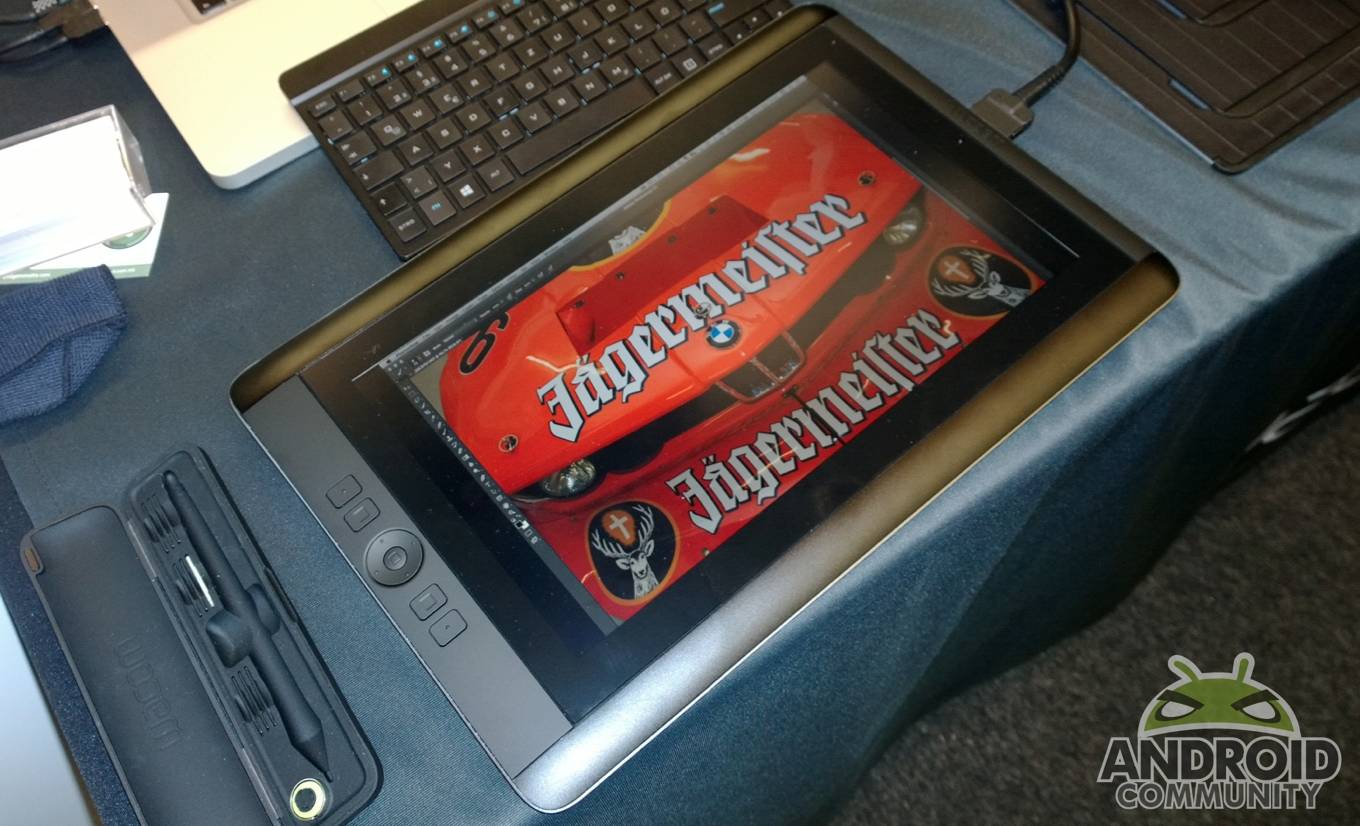 Wacom introduced the Cintiq Companion Hybrid during IFA and as such, we made sure to check it out for some hands-on coverage. This tablet is running Android 4.2 Jelly Bean and powered by an NVIDIA Tegra 4 processor. It will work with a Mac or Windows computer and will also serve as an Android tablet when unplugged from the computer.
As such, Wacom has the Cintiq Companion Hybrid loaded with apps to include Creative Canvas and the ASTRO File Manager. The former will allow the user to get started on their work and the latter will allow the user to then easily find those files when they are back connected to a computer. Basically, this tablet should provide a good all around work experience.
The display size measures in at 13.3-inches and has a resolution of 1920 x 1080. The tablet also has an NVIDIA GPU with 72 graphics cores, 2GB of RAM and a microSD card slot. The internal storage is available as 16GB of 32GB and those are priced at $1,499 and $1,599 respectively. In addition to the tablet, this setup includes the Pro Pen with 2048 pressure levels and a latex-free silicone rubber grip.
The pen is cordless, has two side switches and ships with 9 standard extra nibs and a carrying case. Otherwise, we were told the 16GB model should have at least 5 hours of battery life with the 32GB model getting a bit more. Upwards of 8 hours for the 32GB model. The tablet has a set of buttons on the front that can be programmed for shortcuts.
Other goodies on the tablet include a 2.1 megapixel front-facing camera for video calling along with a power button, headphone jack, USB, mini-HDMI and microSD card slot on the side. Looking at the back and we find an 8 megapixel rear-facing camera. There are also some slots on the back that allow you to connect the tablet to a stand (which does come included with the tablet).
That all being said, make sure to check out our massive 6-minute walk-through video sitting below. And of course, be sure to stick around for the rest of our IFA coverage.