There is a video on YouTube right now that shows a mystery smartphone. There is no mention of the brand but we've got a pretty close look at the new phone. We've got information it's actually the next-gen VIVO NEX phone as suggested by leaks visualization and concept design Ben Geskin (@VenyaGeskin1) on Twitter. No further details were revealed but the smartphone boasts dual screens (front and back) and triple rear cameras. The image render is based on recent leaks that popped up earlier this week.
The Vivo NEX 2 surfaced with triple cameras and a secondary screen on the rear. We find the design interesting and the images match the earlier photos showing a unique camera system.
The rear has got another display while the three cameras at the back allow the selfie shooter to be eliminated. We don't see any front-facing camera here so Vivo is sticking to the new design. The secondary screen will be used to view your "selfies" that can be captured with the main cameras.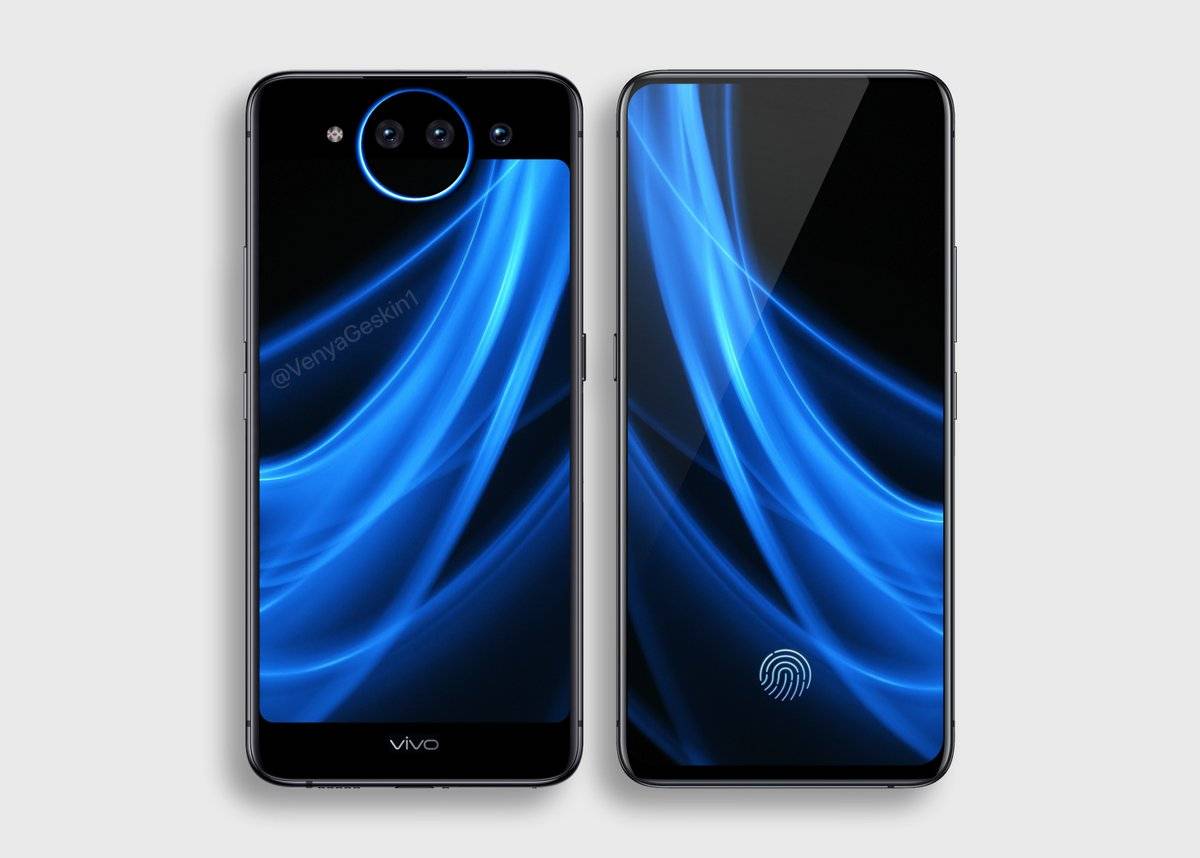 Interestingly, there is this Mystery 2018 Smartphone as shared by Mrwhosetheboss:
We can note three main features: (1) Lunar Ring; (2) Dual Displays, and (3) Triple Camera.
There is no telling of the brand. It's a secret but we have a feeling it's the next-gen Vivo NEX phone.
Could this really be the VIVO NEX 2? What do you think?
This is VIVO NEX 2 with Dual Screens and Triple Camera | Render based on leaks pic.twitter.com/zwuPrDXHZ4

— Ben Geskin (@VenyaGeskin1) November 28, 2018