If you're a user of Vivo's smartphones, you probably would be waiting for news of when their devices would be upgraded to Android 8.0 Oreo, or if ever they will be. The good news is that Vivo just announced what is most likely the beginning of beta testing for software upgrades to Android Oreo, and this will start with the Vivo X20, with the beta test starting around April 2018.
Vivo may not be a big name in Europe and the United States, but they have a big user base in Asia and other developing markets. And you might have heard of them because they're the first ones to have a real device out to market with an under-screen fingerprint sensor. So it matters for these users that Vivo should commit to upgrading the software of their devices to the latest Android version, which is Oreo. Vivo runs its own Android skin called FuntouchOS, and they have recently announced that they will be starting beta testing to upgrade to Android Oreo.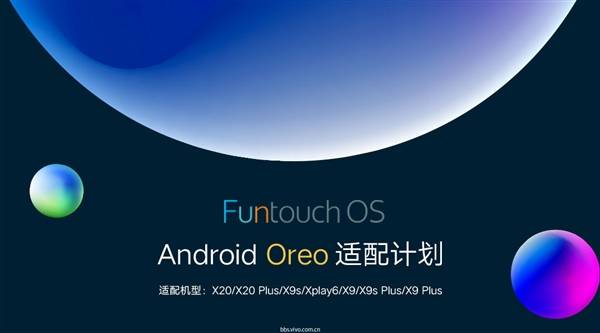 According to the announcement, the upgrades and testing will start on April 2018, with the Vivo X20 going first. Other devices mentioned for testing and Oreo upgrades are the Vivo X20 Plus, Vivo X9s, Vivo X9s Plus, Vivo X Play 6, Vivo X9 and Vivo X9 Plus – that's a total of seven devices that will be getting Oreo updates.
Of course, Vivo has more devices than those, but we will have to wait for other announcements to know if the company is willing to update more devices to Android Oreo apart from those listed here. Watch this space, you Vivo users.
SOURCE: MyDrivers