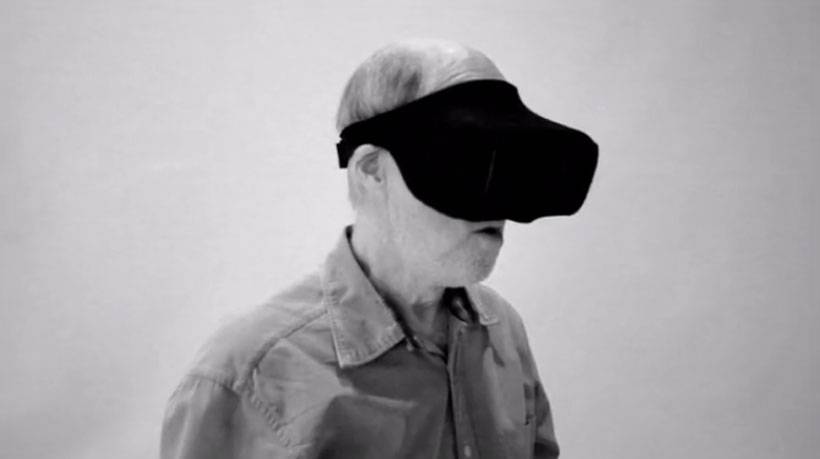 We have seen a number of VR headsets that are basically holders for smartphones in the past. One of the more interesting and cheap VR headsets out there came from Google in the form of Google Cardboard. Another new VR headset has been unveiled and this time it's from a company called Evomade.
The Evomade unit is called the Viewbox and it looks to be much more comfortable than wearing a cardboard box on your head. Viewbox is a headset that is made from a neoprene type material and is meant to hold you smartphone in front of your face to make it seem like a larger screen.
The device works for both Android and iOS smartphones and supports any 2D or 3D movie. The head straps and housing of the device are one piece and phones up to 3.5″ x 6.7″ will fit inside the headset. The fabric the headset is made from is breathable to help prevent fogging.
The lenses inside the headset give a 90-degree field of view. Viewbox was designed to allow people who need glasses to wear it comfortably. The project is on Kickstarter seeking 80,000 SEK ($10,280) and has racked up over SEK 149,200 ($19,180) at the time of writing. A pledge of 200 SEK ($25) or more will get you a headset by April 2015.
SOURCE: Kickstarter