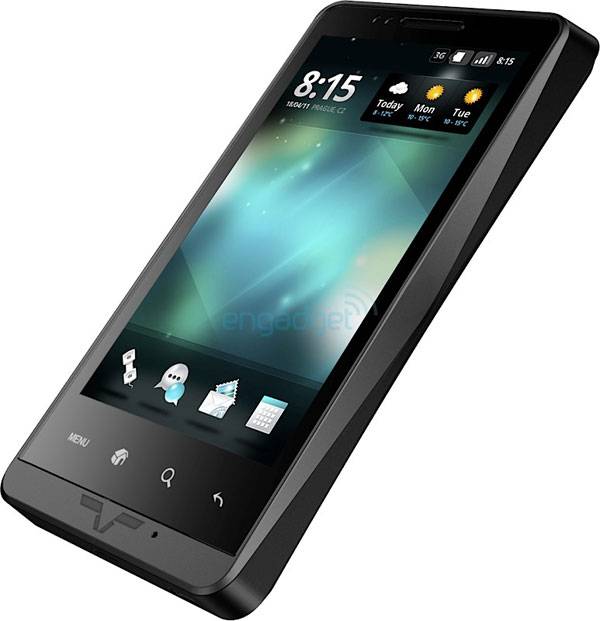 When we first heard that Verzo was going to launch a luxury oriented Android device back in August the ship date was pegged as sometime in September. That launch month came and went and so did the next month. If you had a hankering for that Kinzo phone for some reason, the device is now finally shipping. As of today you can get the Android device for $459.
The phone is mostly a style thing with a custom skin over the older Android Froyo OS. The hardware is lackluster as well. The phone has a 4.3-inch multitouch screen with a resolution of 800 x 480. The phone has quad-band GSM radios and some of the bands covered will work for the AT&T network. The processor is a slower TI OMAP 3630 at 1GHz and it has 512MB of RAM.
The front camera is a 0.3MP unit and the rear is a 5MP autofocusing camera. It has a light sensor accelerometer, and a proximity sensor. The smartphone also has GPS integrated. It has a 1590 mAh battery that should power the device for nine hours on GSM and up to 360 hours of standby. The phone also comes with some accessories as well. It has a leather case, car charger, and a set of earphones.
[via SlashGear]