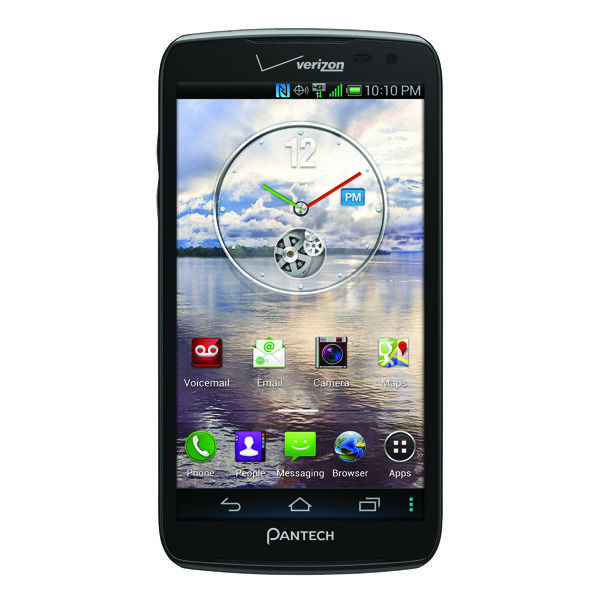 Coming off some recent rumors and FCC sightings, the Pantech Perception has officially been announced by Verizon Wireless. The handset will be a global ready device and is launching with a feature called Motion Sense, which will let you control certain aspects of your phone with the wave of your hand. First and foremost, the Pantech Perception will be available in a few days time, on April 25.
Diving in with the Motion Sense feature, Verizon Wireless has said this will allow users to answer a phone call, scroll through contacts, scroll through an image gallery and also skip a song by simply waving a hand over the phone. Time will tell if Motion Sense is a gimmick or a regularly used feature, so lets get into some of the other specs.
Pantech and Verizon will be launching the Perception with Android 4.0 Ice Cream Sandwich, with a promise that the handset will be upgraded to Jelly Bean "soon." Other specs include a 4.8-inch HD Super AMOLED display, 16GB of internal storage, 2 megapixel front-facing camera, 8 megapixel rear-facing camera and 4G LTE connectivity.
The Pantech Perception will arrived priced at $99.99. Further details note that price comes after a $50 mail-in rebate and as one would expect, that also includes a two-year agreement. All that being said, the real question seems to come down to whether one would be willing to spend $99.99 on a handset that it not yet running Jelly Bean.
[via Verizon Wireless]