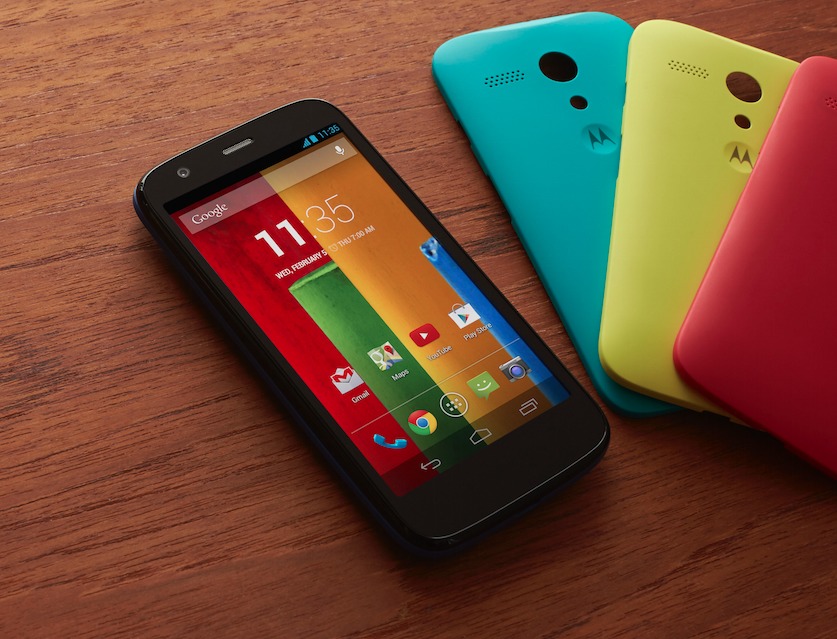 The Moto G was announced by Motorola earlier in the day. Motorola detailed the specs and price points during the event and even touched a bit on the availability. The Moto G will be available in select markets from today, however it is not expected to arrive in the US until January. Motorola didn't specify any carriers, however it looks like one has stepped up.
That carrier is Verizon and it looks like they will have the Moto G available early next year. The details are still on the light side, however Big Red has said the handset will be joining the prepaid lineup in "early Q114." Verizon didn't specify price, or which model they will have — 8GB or 16GB.
That said, assuming they keep the price the same as announced by Motorola, that would mean either $179 or $199. Of course, the former is the 8GB model and the latter is the 16GB model. Looking at the Verizon website there are two prepaid plans available. These are $60 or $70 per month and they both include unlimited minutes and messaging.
The lower plan then offers 2GB of monthly data while the higher plan doubles that and comes in at 4GB. Otherwise, as we learned earlier in the day, the Moto G will bring specs to include a 4.5-inch 720p display, Snapdragon 400 processor, 2070 mAh battery, WiFi 802.11 b/g/n, Bluetooth 4.0, GPS, 1.3 megapixel front-facing camera and a 5 megapixel rear-facing camera.
Motorola also said the handset will be launching with Android 4.3 Jelly Bean and getting Android 4.4 Kit Kat in January. With the Verizon model not expected until early next year, it would be nice to see it launch with Kit Kat, though, given this is going to the Verizon prepaid lineup, we aren't all that certain how things will play out.