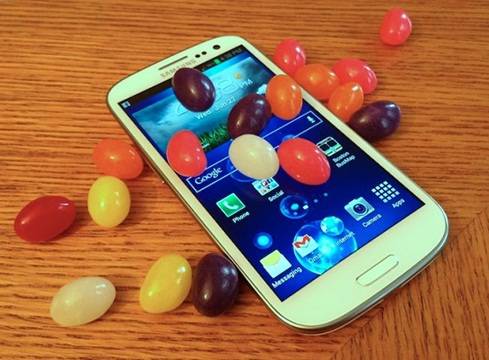 Yesterday we told you that Verizon's Android 4.1 Jelly Bean update for the Samsung Galaxy S III had been approved, and that it would begin rolling out this weekend. When Verizon announced this news, it didn't mention any specific date, but now all of that has changed, with the company dating the initial roll out of the upgrade. Galaxy S III owners get ready, because Android 4.1 is scheduled to start rolling out to your devices on December 14 (which just so happens to be tomorrow).
No, it isn't Android 4.2, but Android 4.1 is still Jelly Bean and still great. This news is bound to make a lot of Verizon customers happy, given the sheer number of Galaxy S IIIs sold since it launched earlier this year. It's one of Samsung's most popular phones, so you can bet that a lot of people are using it on Verizon's network.
The update will go out in waves starting tomorrow, so you may not get it right away. If you'd rather download the update manually through your settings menu, Verizon says you should be able to do so sometime within the next week. This will make the Galaxy S III a global ready phone, and Jelly Bean comes with all sorts of new features like Google Now, an enhanced notifications menu, and better performance over Ice Cream Sandwich.
This update will also add a number of new camera filters and allows users to pause and resume while recording a video. Users who live Austin, Texas and Salt Lake City, Utah are getting some extra functionality with ISIS support, and of course Verizon's support documentation is live right now so you can find out more about the update. Get excited Verizon Galaxy S III owners, because for some of you, it's only a matter of hours before Jelly Bean is running on your handset.
[device id=2435]